Lexus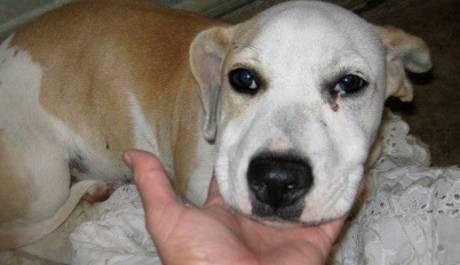 This sweet, adorable dog has partial radial nerve paralysis. She was rescued from a shelter in florida that was going to euthanize her. She wasn't hit by a car but was hit by something hard enough to cause this kind of damage. We do not know what someone did to this adorable little dog. She is about two years old we believe and has short legs. She is a beagle mix that is only 26 lbs. We have been doing physical therapy on her leg to try and restore as much of the muscle as we can. We have seen improvement and are going to keep this up until we feel it just isn't working and then we will have to amputate her leg. We do not want to do that but if she doesn't improve then that is what we will have to do. Lexus and Daisy have become best of friends and live together with their foster Mom. We have decided to see if we can adopt them together before we split them apart.
If you are interested in this incredible pair, please contact us. They are as sweet as can be and would make a wonderful addition to any household. You can tell from the picture below how much they love each other.
Daisy couldn't move her back legs at all when we got her and now she is scooting all over the place with her new best friend.
December 18, 2009
Lexus has let us know that she is ready to have her leg removed. She has begun to self mutilate her leg. When that happens, we know it is time for her to have her leg amputated. She is at the vet with 104 temperature because of this. She is on antibiotics and will be monitored closely until she has her surgery.
December 22, 2009
Our sweet adorable Lexus has had her leg removed. As you can see from the photo below she is doing wonderful. The last 4 weeks have been really tough for this little one and we are so glad she can start to mend and permanently be a tripod. She is acting like she never even had the leg the way she is getting around.
January 2, 2010
Lexus is acting like nothing has ever happened to her. She and her buddy Daisy are joined at the hip. We have decided they will have to be adopted together because they give each other such wonderful support.
January 10, 2010
Lexus and Daisy have bonded so well together (as you can see in the photo) that we will only let them go to a home together. They have both had such a horrible life and have decided that life is so much sweeter together.
If you are interested in these two, please, let us know.
Learn about our other amazing animals