Sadie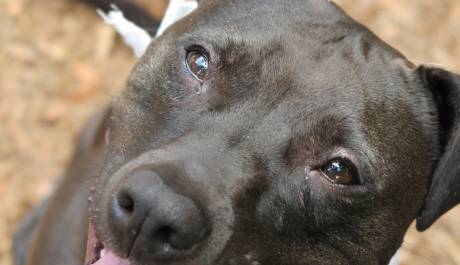 SADIE is Looking for her Forever Family.
Sadie is such a beautiful girl. She's loving and super sweet. Sadie has been making HUGE improvements with our Local Trainer. She is increasing having less and less anxiety in social settings. Recently Sadie spent some time with her Trainer at his home. Sadie co-existed with another pup. They played and wrestled. She was very happy to have a four legged companion to interact with on a daily basis.
Sadie would do best in a home with a strong handler. She does have triggers, but with constant training and correction, she will work through any situation. Sadie enjoys the company of submissive male dogs. Children should be older and mature.
Sadie has STRONG Obedience Training. She has learned cue words like "watch" to direct attention to her handler. Thus, shifting her focus that can sometimes get her into trouble. Sadie LOVES her crate. She is house broken. Sadie is a little older. A calming home would benefit her. She would love walks on the beach or cuddles on the couch.
Sadie is a super sweet girl. A lifetime of training will come with Sadie. If you feel, you are right for this amazing girl. Please fill out our Adoption Application online to be considered.
Learn about our other amazing animals