Sadie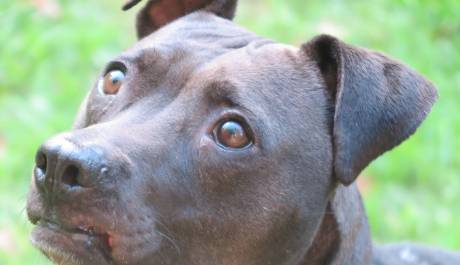 SADIE is Available for Adoption.
In the last few months, we have learned many things about Sadie. First and foremost she is a pup who need to stay medication while she continues working through her glitches. We initially tried to ween Sadie off the medication she came back to us on. But after watching her closely and having her see a specialist we have decided this only helps her.
Sadie has made HUGE breakthroughs within the last week. She has had multiple play groups with other NAR pups. Sadie has done beautifully within the company of other dogs and our trainer. She is stable and happy. Sadie is obedient and eager to please. She's a sweet girl who enjoys being outside, playing in the warm sunshine.
Sadie could easily live in a home with another dog. Children should be older and more mature. Her surroundings should be more mellow or calm, not chaotic or an overly busy household. With continued monitoring and training sweet Sadie will make an incredible life companion.
Sadie deserves a family to call her own. If you feel, you are right for this amazing girl. Please fill out our Adoption Application online to be considered.
Learn about our other amazing animals