Dogs are not our whole life but they make our lives whole.
- Roger Caras
WHO WE ARE
Noah's Arks Rescue is a 501c3 not for profit organization that supplies emergency medical, surgical and rehabilitation to abused animals. We are not a shelter. Our wish and lifelong hope is that our Society becomes educated in the ethical treatment of all animals and to stop the senseless killing of animals that have been tortured and abused.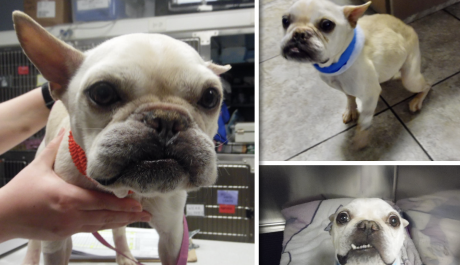 Meet CHARLIE (FRENCHIE)
I am happy to report that adorable Charlie was finally able to come out of his Oxygen Chamber and stay out. The biggest issue was Charlie is a Social Butterfly and would get overly excited whenever anyone came near his kennel, or he was out for potty breaks. Charlie felt so good that all he wanted to do was run around and play until he was so out of breath that he had…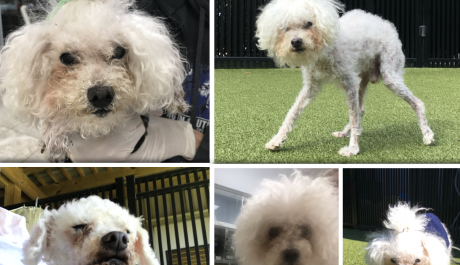 Meet MR. FURLEY
Precious Mr. Furley has crossed over The Rainbow Bridge. Last two months, Mr. Furley had gone downhill. He was in and out of the hospital with pneumonia and upper respiratory infections. This past week, he no longer wanted to eat and became extremely disoriented. All he wanted to do was sleep from sun-up to sun-down. We had Dr. Marikay come by and…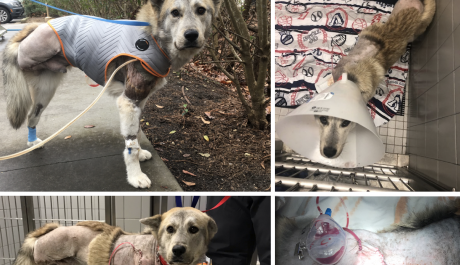 Meet GHOST (HUSKY MIX)
I am happy to report we finally got this amazing dog stable so we could remove his rear leg. This sweet pup had so many issues with the infection draining on his front leg that we could not address the rear leg. The other issues were his blood was not regenerating, which was an even bigger issue that prevented us from doing more surgery. The minute Ghost's…
In need of a four legged friend ?
Consider one of our Angels and be showered with unconditional love.

No one could make a greater mistake than he who did nothing because he could only do a little.
- Edmund Burke
Get to know and love them
The greatness of a nation and its moral progress can be judged by the way its animals are treated.
- Gandhi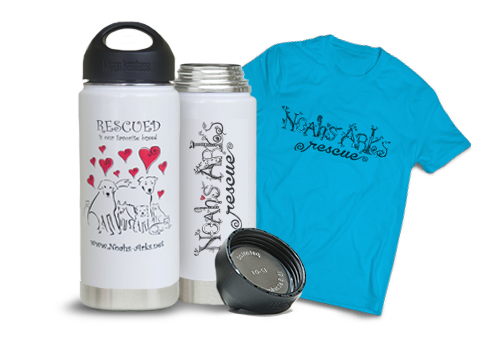 Own this cool Thermos or T-Shirt!
All of the profits go toward saving abused animals. Enjoy your beverage of choice with a warm heart and a smile on your face.
Subscribe to our Updates
Click the "Subscribe" button below to receive the latest updates and news regarding Noah's Arks Rescue.
Subscribe to our Updates
Jennifer and her Gang!
Front Row: Gracie Lou, Riley, Maggie & Hannah
Back Row: Jasper, Sammy & Daisy