Dogs are not our whole life but they make our lives whole.
- Roger Caras
WHO WE ARE
Noah's Arks Rescue is a 501c3 not for profit organization that supplies emergency medical, surgical and rehabilitation to abused animals. We are not a shelter. Our wish and lifelong hope is that our Society becomes educated in the ethical treatment of all animals and to stop the senseless killing of animals that have been tortured and abused.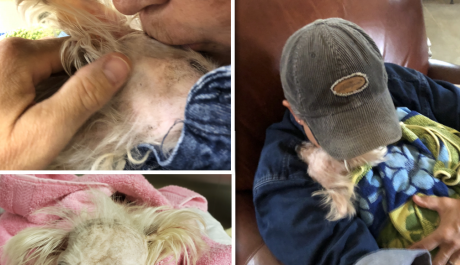 Meet BLANCHE (POODLE)
Beautiful BLANCHE has crossed over the Rainbow Bridge. This sweet pup had so little going for her when we rescued her and taught us so much about never giving up. Life without Love is no Life at all even for animals. The ones that have been tortured and abused the most will always hold out the longest when there is no hope of survival. Hurricane Florence created havoc…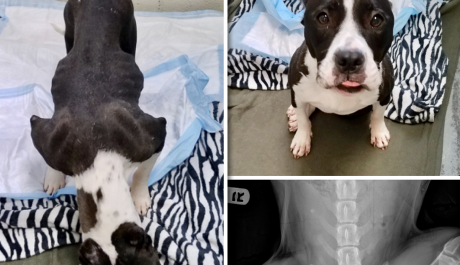 Meet COLETTE (STAFFY)
HAW RIVER, NC....Beautiful Colette is a 2-year-old Staffy that was hit by a car and taken to Burlington Animal Control. Sweet Colette could barely stand and was in terrible pain. A Vet saw her, and it was determined she had bilateral pelvis fractures. Since this sweet girl was a stray, she had to be held until her owner had time to come and get her. No…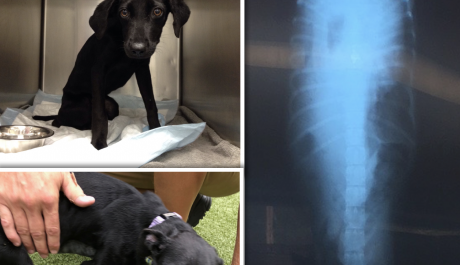 Meet BRENNAH (TINY LAB MIX)
DEMOPOLIS, ALABAMA.....There are three things I will remember about August 2018, the Heat, tiny dogs being Kicked, and most of the dogs we took in had Life-Threatening HERNIAS. I would like to think that Animal Abuse is down in this Country but sadly, it is not. The Neglect and sheer Anger toward man's Best Friend have gotten entirely out of control. Adorable Brennah…
In need of a four legged friend ?
Consider one of our Angels and be showered with unconditional love.

No one could make a greater mistake than he who did nothing because he could only do a little.
- Edmund Burke
Get to know and love them
The greatness of a nation and its moral progress can be judged by the way its animals are treated.
- Gandhi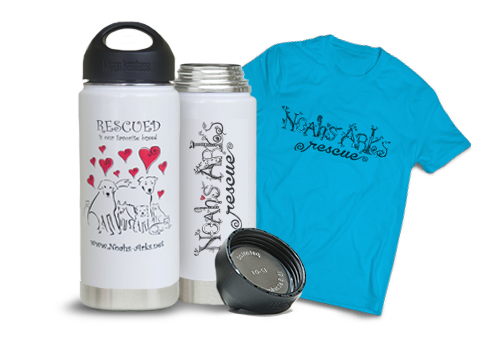 Own this cool Thermos or T-Shirt!
All of the profits go toward saving abused animals. Enjoy your beverage of choice with a warm heart and a smile on your face.
Subscribe to our Updates
Click the "Subscribe" button below to receive the latest updates and news regarding Noah's Arks Rescue.
Subscribe to our Updates
Jennifer and her Gang!
Front Row: Gracie Lou, Riley, Maggie & Hannah
Back Row: Jasper, Sammy & Daisy