Dogs are not our whole life but they make our lives whole.
- Roger Caras
WHO WE ARE
Noah's Arks Rescue is a 501c3 not for profit organization that supplies emergency medical, surgical and rehabilitation to abused animals. We are not a shelter. Our wish and lifelong hope is that our Society becomes educated in the ethical treatment of all animals and to stop the senseless killing of animals that have been tortured and abused.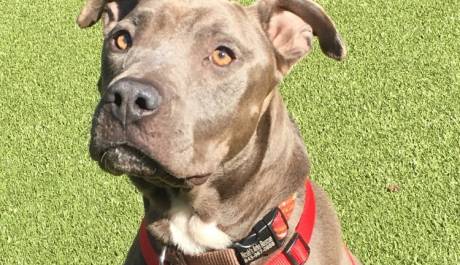 Meet RHETT BUTLER (BLUE PITBULL)
Sweet Rhett is out of the hospital and back with us at the Rehab Center. All of his tests came back that the problems he is having are because of his high level or heartworm over-load. Rhett had a burden of parasites when we first rescued him. We are doing more to rid his body of the blood parasites that are keeping him anemic. We knew when we took on…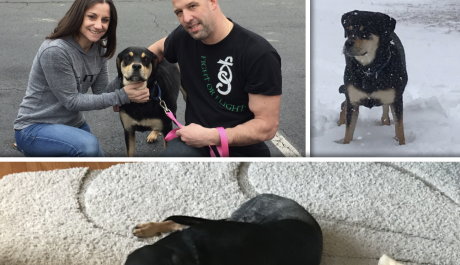 Meet DUCHESS (ROTTIE MIX)
I decided we all needed some good news this beautiful morning. Sweet Duchess has had almost two months of Physical Therapy to get her rear legs strong enough since she had bilateral Femoral Head Ostectomy Surgery. She started out pretty shaky in the beginning but soon became confident in her ability to walk. When we first rescued Duchess, her…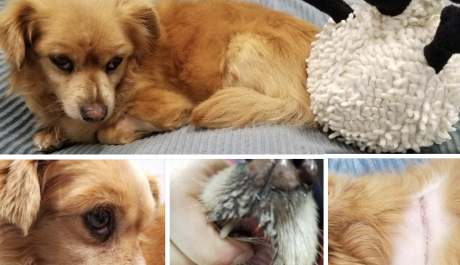 Meet LOU (POMERANIAN)
I am happy to report that sweet Lou is out of the hospital, but he is far from being well. Lou has seen unimaginable abuse. I wanted him to learn about Love and Care and decided as long as he was stable, we needed to bring him to our Rehab facility. Lou had basically given up when we rescued him. He had gone beyond the state when your entire body…
In need of a four legged friend ?
Consider one of our Angels and be showered with unconditional love.

No one could make a greater mistake than he who did nothing because he could only do a little.
- Edmund Burke
Get to know and love them
The greatness of a nation and its moral progress can be judged by the way its animals are treated.
- Gandhi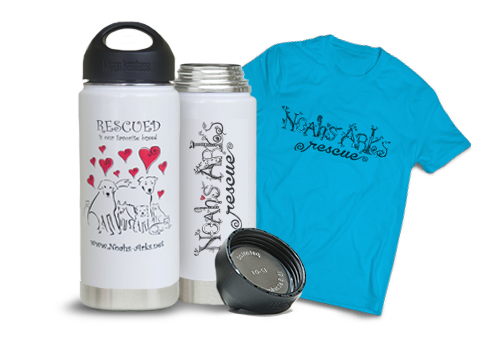 Own this cool Thermos or T-Shirt!
All of the profits go toward saving abused animals. Enjoy your beverage of choice with a warm heart and a smile on your face.
Subscribe to our Updates
Click the "Subscribe" button below to receive the latest updates and news regarding Noah's Arks Rescue.
Subscribe to our Updates
Jennifer and her Gang!
Front Row: Gracie Lou, Riley, Maggie & Hannah
Back Row: Jasper, Sammy & Daisy