WHO WE ARE
Noah's Arks Rescue is a 501c3 not for profit organization that supplies emergency medical, surgical and rehabilitation to abused animals. We are not a shelter. Our wish and lifelong hope is that our Society becomes educated in the ethical treatment of all animals and to stop the senseless killing of animals that have been tortured and abused.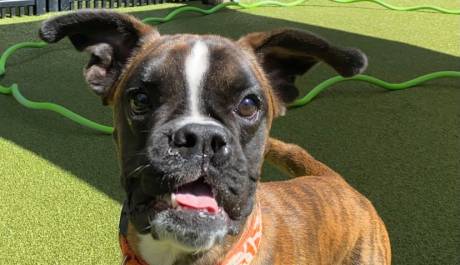 Meet CHIP (CLEFT PALATE) BOXER
We went from four one-pound boxer puppies with Cleft Palates to one forty-pound Cleft Palate puppy that just turned one year old. I would say it was a Miracle to save the one, but that is not true. It was a year of hard work, long hours, thousands of dollars, and a determination never to give up when complications happened. I gave up posting for Chip when he had so many…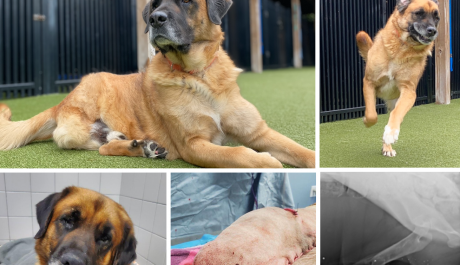 Meet FRANK (ST. BERNARD)
NEWTON, NC...I rarely post for a dog right after I receive the animal. I wait for the dog to be evaluated by the ER or Speciality Hospital. Only after I feel I have a good understanding of the injuries, what surgeries are required, and if any emotional issues would prevent him from being adopted. Once I have all of this information, I decide if I should post now or later.…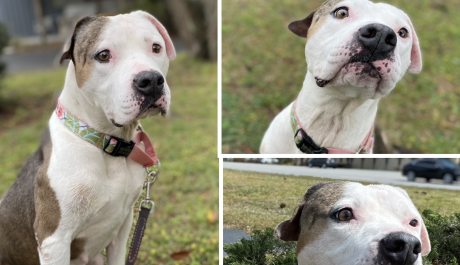 Meet CLOVER (PITTIE)
We fall in love with every dog we rescue. No matter how broken they are when they arrive. We love them that much more because of the hardship they have endured. Beautiful Clover has stolen all of our hearts and has shown us that you don't need hearing to have a wonderful Life. Clover has endured unimaginable pain and suffering because…
In need of a four legged friend ?
Consider one of our Angels and be showered with unconditional love.

No one could make a greater mistake than he who did nothing because he could only do a little.
- Edmund Burke
Get to know and love them
The greatness of a nation and its moral progress can be judged by the way its animals are treated.
- Gandhi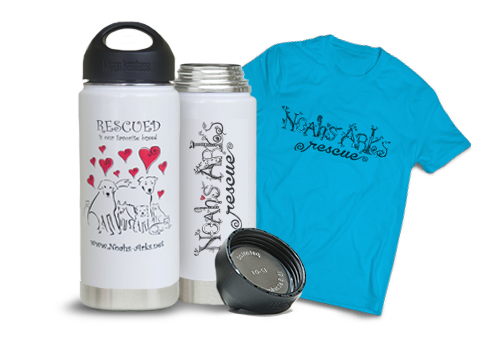 Own this cool Thermos or T-Shirt!
All of the profits go toward saving abused animals. Enjoy your beverage of choice with a warm heart and a smile on your face.
Subscribe to our Updates
Click the "Subscribe" button below to receive the latest updates and news regarding Noah's Arks Rescue.
Subscribe to our Updates
Jennifer and her Gang!
Front Row: Gracie Lou, Riley, Maggie & Hannah
Back Row: Jasper, Sammy & Daisy