WHO WE ARE
Noah's Arks Rescue is a 501c3 not for profit organization that supplies emergency medical, surgical and rehabilitation to abused animals. We are not a shelter. Our wish and lifelong hope is that our Society becomes educated in the ethical treatment of all animals and to stop the senseless killing of animals that have been tortured and abused.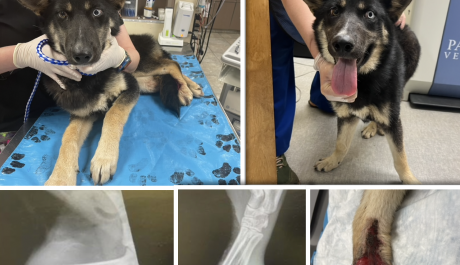 Meet SHILOH (GSD)
SPARTANBURG, SC...... 1-year-old German Shepherd / Husky Mix picked up as a stray with unimaginable injuries. Sweet Shiloh was taken to Greenville County Animal Care Services, where a vet immediately saw her. This sweet pup had a high fever; x-rays showed her rear leg had a compound fracture and her toes were missing bones. She was given until NOON to be rescued and then…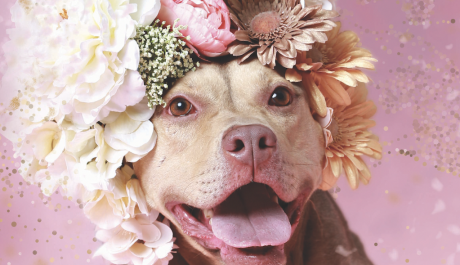 Meet JOSEY
There is never a good time to share bad news. No matter how hard we wish it weren't true, the day comes when you must accept what you cannot change. Our precious Josey has crossed over The Rainbow Bridge. By the time we had gotten her confirmed diagnosis, she was gone. I never thought I would be glad to have a diagnosis of Lymphoma for one of our dogs,…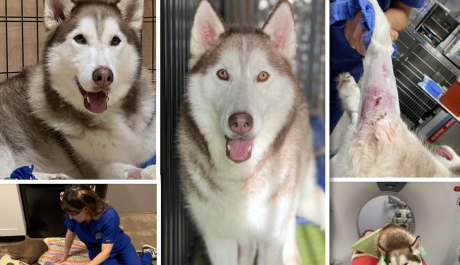 Meet WINTER (HUSKY)
GREENVILLE, SC......One Man's Trash is another Man's Treasure. The abused pups we save were discarded like Trash: no identification and no one looking for them. Certain dogs are so amazing that we know someone will come looking for them. Beautiful Winter is one of those spectacular dogs we knew must have an Owner somewhere. Winter…
In need of a four legged friend ?
Consider one of our Angels and be showered with unconditional love.

No one could make a greater mistake than he who did nothing because he could only do a little.
- Edmund Burke
Get to know and love them
The greatness of a nation and its moral progress can be judged by the way its animals are treated.
- Gandhi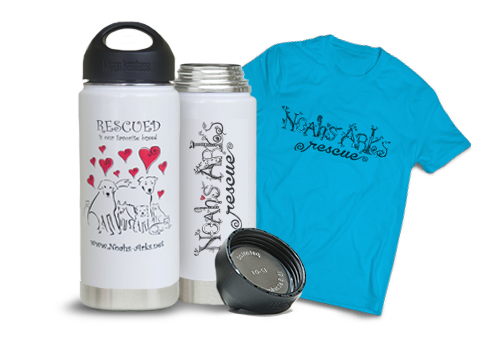 Own this cool Thermos or T-Shirt!
All of the profits go toward saving abused animals. Enjoy your beverage of choice with a warm heart and a smile on your face.
Subscribe to our Updates
Click the "Subscribe" button below to receive the latest updates and news regarding Noah's Arks Rescue.
Subscribe to our Updates
Jennifer and her Gang!
Front Row: Gracie Lou, Riley, Maggie & Hannah
Back Row: Jasper, Sammy & Daisy