Dogs are not our whole life but they make our lives whole.
- Roger Caras
WHO WE ARE
Noah's Arks Rescue is a 501c3 not for profit organization that supplies emergency medical, surgical and rehabilitation to abused animals. We are not a shelter. Our wish and lifelong hope is that our Society becomes educated in the ethical treatment of all animals and to stop the senseless killing of animals that have been tortured and abused.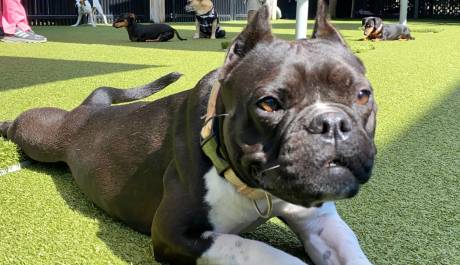 Meet LUNA (BOSTON MIX)
A lot of time and energy goes into each dog we rescue. Planning the best surgical option and critical care to get them strong is a daily occurrence. The decision not to put an animal through any procedures because their Quality of Life would not improve is another option. Adorable Luna Belle has been one of the most time-consuming, complex cases we have…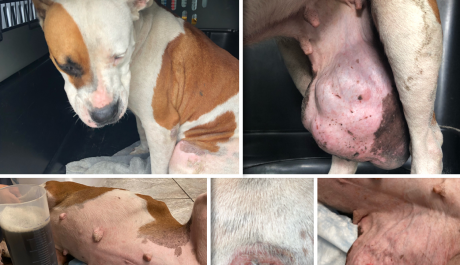 Meet LILA BEAN
SEABROOK, SC....We get asked to help abused animals non-stop. There is never a day that goes by that we are not contacted. We do our best to help those less fortunate, but sadly, we can only take the worst of the worst. Beaufort County sent me a picture of a sweet Pitbull that was dragging a massive mammary tumor. She was picked up as a stray in Seabrook,…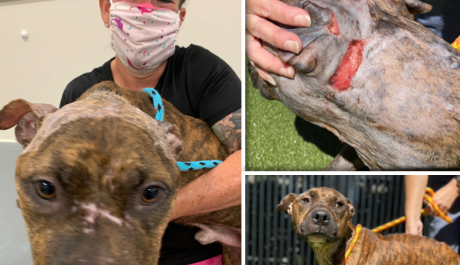 Meet RYDER (BRINDLE PITBULL)
I am happy to report that Ryder is doing wonderfully. He has had non-stop wound care. The only way he could avoid having surgical intervention was to get the damaged tissue to granulate. His wounds had to be debrided until we saw beautiful red tissue. Once we got down to the viable tissue, ointments were used to cover the area. We could not get the bandages to stay, so he…
In need of a four legged friend ?
Consider one of our Angels and be showered with unconditional love.

No one could make a greater mistake than he who did nothing because he could only do a little.
- Edmund Burke
Get to know and love them
The greatness of a nation and its moral progress can be judged by the way its animals are treated.
- Gandhi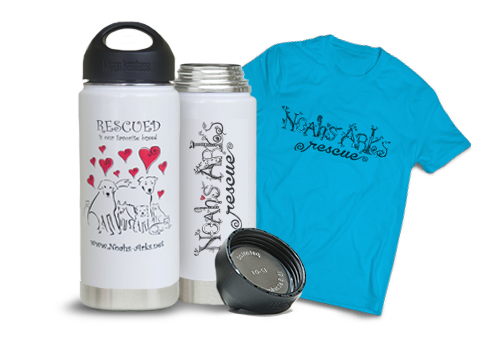 Own this cool Thermos or T-Shirt!
All of the profits go toward saving abused animals. Enjoy your beverage of choice with a warm heart and a smile on your face.
Subscribe to our Updates
Click the "Subscribe" button below to receive the latest updates and news regarding Noah's Arks Rescue.
Subscribe to our Updates
Jennifer and her Gang!
Front Row: Gracie Lou, Riley, Maggie & Hannah
Back Row: Jasper, Sammy & Daisy