Dogs are not our whole life but they make our lives whole.
- Roger Caras
WHO WE ARE
Noah's Arks Rescue is a 501c3 not for profit organization that supplies emergency medical, surgical and rehabilitation to abused animals. We are not a shelter. Our wish and lifelong hope is that our Society becomes educated in the ethical treatment of all animals and to stop the senseless killing of animals that have been tortured and abused.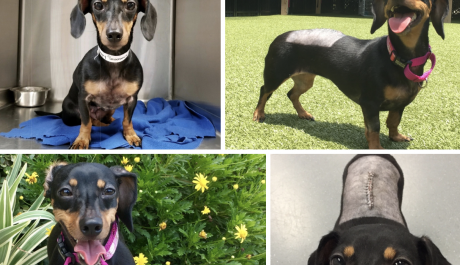 Meet POPPY (DACHSHUND)
ROCK HILL, SC.....Adorable Poppy is a four-year-old Dachshund that was brought to the vet after becoming lame on her rear legs. She was put on cage-rest and given meds and sent home. She improved and then became worse and was down on her rear legs. Poppy was brought back to the vet to be Euthanized because they could not afford any of the x-rays much less surgery…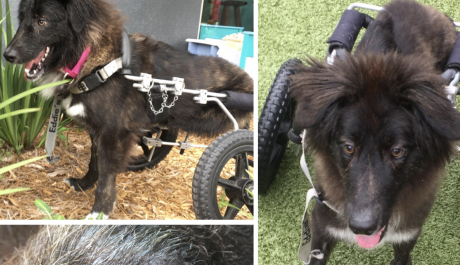 Meet TIBBY (KARAKACHAN PUPPY)
Tibby, Tibby, Tibby......Everyone loves this special girl. No matter what is happening in Tibby's Life, she is always happy. I am pleased to report that she is 99% well. I don't want to jinx anything by saying 100% because the last time I did that, she ended up in ICU with her MRSA infection. Her wound has healed, and she no longer shows any sign…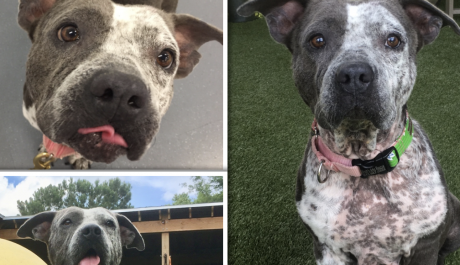 Meet MARY LOU (PITBULL)
Adorable Mary Lou steals our heart daily. She is one of the sweetest, most gentle dogs you will ever meet. The other day when I was checking her incision site and skin, it suddenly occurred to me why Mary Lou dances in place. She must have lived most of her Life in a tiny pen or was tied up with no room to move. When she got excited, she would walk in place…
In need of a four legged friend ?
Consider one of our Angels and be showered with unconditional love.

No one could make a greater mistake than he who did nothing because he could only do a little.
- Edmund Burke
Get to know and love them
The greatness of a nation and its moral progress can be judged by the way its animals are treated.
- Gandhi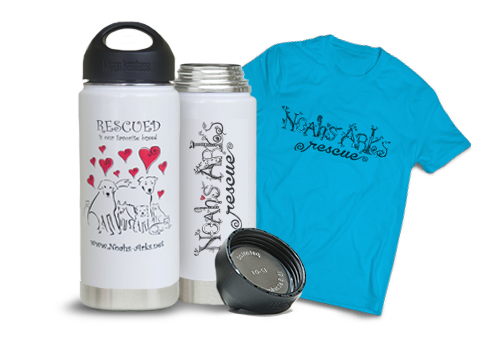 Own this cool Thermos or T-Shirt!
All of the profits go toward saving abused animals. Enjoy your beverage of choice with a warm heart and a smile on your face.
Subscribe to our Updates
Click the "Subscribe" button below to receive the latest updates and news regarding Noah's Arks Rescue.
Subscribe to our Updates
Jennifer and her Gang!
Front Row: Gracie Lou, Riley, Maggie & Hannah
Back Row: Jasper, Sammy & Daisy