Dogs are not our whole life but they make our lives whole.
- Roger Caras
WHO WE ARE
Noah's Arks Rescue is a 501c3 not for profit organization that supplies emergency medical, surgical and rehabilitation to abused animals. We are not a shelter. Our wish and lifelong hope is that our Society becomes educated in the ethical treatment of all animals and to stop the senseless killing of animals that have been tortured and abused.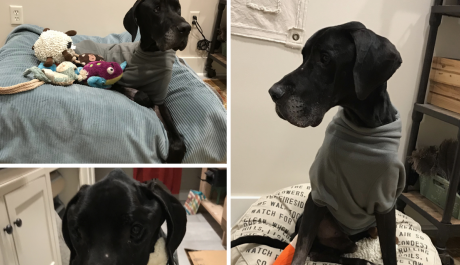 Meet LUKE (GREAT DANE)
I so appreciate everyone's patience on waiting for the update on Luke. A lot of results have come back, and his antibiotics have been adjusted. The new medicines he was put on have been working because his leg wound has begun to granulate and has delicate, viable tissue with lots of proper blood flow. The other area that was a big concern was his nasal…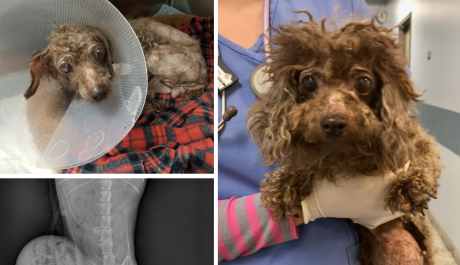 Meet MADGE (POODLE)
LAWRENCEVILLE, GA......How could an innocent, lovable poodle end up in the most horrific unimaginable condition, abandoned and discarded? Only God knows because I have racked my brain to see how anyone could have allowed this innocent pup to get in the medical condition Madge was found in. The inhumanity of the suffering this sweet dog has endured is what is happening…
In need of a four legged friend ?
Consider one of our Angels and be showered with unconditional love.

No one could make a greater mistake than he who did nothing because he could only do a little.
- Edmund Burke
Get to know and love them
The greatness of a nation and its moral progress can be judged by the way its animals are treated.
- Gandhi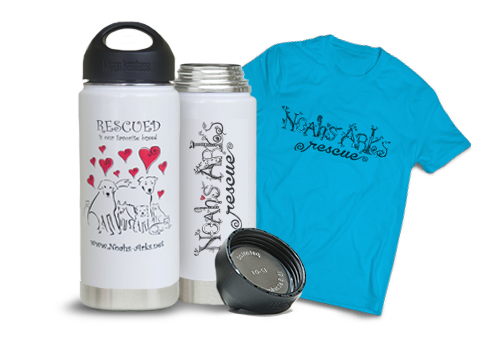 Own this cool Thermos or T-Shirt!
All of the profits go toward saving abused animals. Enjoy your beverage of choice with a warm heart and a smile on your face.
Subscribe to our Updates
Click the "Subscribe" button below to receive the latest updates and news regarding Noah's Arks Rescue.
Subscribe to our Updates
Jennifer and her Gang!
Front Row: Gracie Lou, Riley, Maggie & Hannah
Back Row: Jasper, Sammy & Daisy