GINA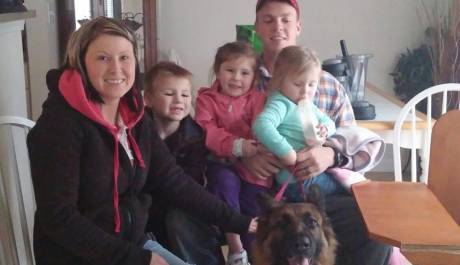 It is SUPER exciting to announce....... GINA has found her forever family! A lovely family who lives in Savannah, GA saw Gina's adoption sheet at PetSmart in Pooler, and they fell in love immediately! They also have two other female German Shepherds, Cami & Reagan.
She's in a house full of girls, and Gina is settling in just perfectly! With Gina having Mega E, finding her forever home has taken some time but, finally her day has come!
Her momma, Afton, is so thrilled to have her added to her family, and she will do all the right things to make sure Gina has an amazing new life.
Learn about our other amazing animals