Reggie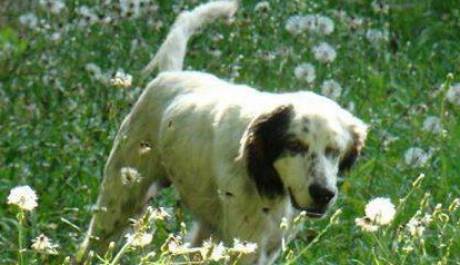 It is with incredible sadness we must tell you that REGGIE has passed over Rainbow Bridge.
Reggie had the BEST life. He was surrounded by conditional love. He was such a beautiful boy, always happy and always loving. Even with his sight impaired he was an incredible creature. He got around anywhere he wanted to go. Nothing stopped him. He loved his Poppa to the moon. His favorite place was laying in the warm sunshine. Reggie's tail was always wagging. He brought so much joy to everyone he met.
Reggie's warmhearted spirit will carry on. His sweet disposition will never be forgotten. He is now able to run free. Tonight when you look up at the stars, look for the brightest one. Think of beautiful Reggie. He will be watching over us, keeping us safe.
Learn about our other amazing animals