SADIE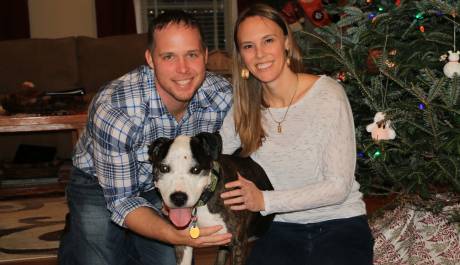 SADIE has crossed over Rainbow Bridge.
Sadie was the sweetest girl. She has an incredible life with her Adopted Dad. They foster many other pups in need of finding Forever Homes, and Sadie would become "Momma" and take care of them. She would take them under her wing and teach them the ropes. She was always a happy girl who was always smiling.
Sadie passed peacefully in the warm sunshine. She was where she loved to be. In her back yard, watching the day pass by.
Sadie's loving spirit will carry on. Her sweet disposition will never be forgotten. She is now able to run free. Tonight when you look up at the stars, look for the brightest one. Think of sweet Sadie. She will be watching over us, keeping us safe.
Learn about our other amazing animals