SAWYER (Shepherd Mix)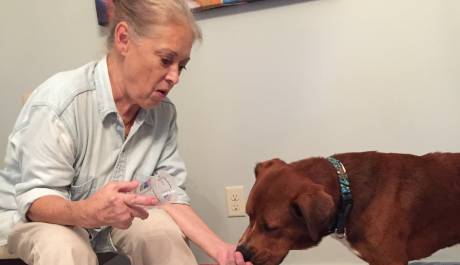 We all need a little Sunshine this morning. Sawyer has been adopted by an amazing Family in Titusville, Florida. The Owner fell in love with Sawyer when we first started sending his information around. She knew he had a long road ahead and was hopeful he would survive his horrible infection. Sawyer survived and became one of the most loving, gentle Souls. He now has his Soulmate and lives with two very special pups that were also rescued.
Congratulations Sawyer. You will be missed, but we are so happy for you.
Learn about our other amazing animals