ARIELLE (Husky)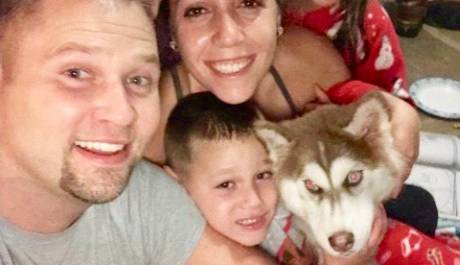 Sweet Arielle has done remarkably for a little pup that is missing so much brain matter. Dr. Bergman has never seen anything like this. This sweet pup should not be able to function, but she can and is doing remarkable. She still goes in circles on accession but can walk in a straight line most of the time.
The best news of all is that Arielle has been adopted by the most amazing Family. They are the Family of the main Vet Tech that works for Dr. Bob Bergan, Arielle's Neurologist. This sweet puppy is living the good Life and surrounded by people that think she is perfect in every way.
Thanks for caring and making her Journey to Heal and find Love, possible.
Learn about our other amazing animals