CARLY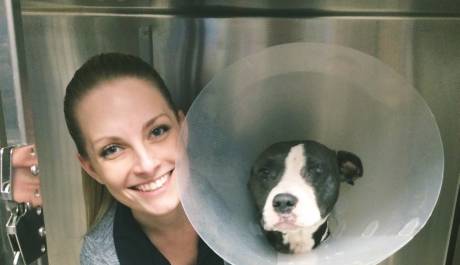 CARLY captured our hearts. Her story of neglect and abuse is completely horrifying, but this girl has forgiven all that she endured. Carley has found her FOREVER HOME!
Carly met her new Momma while receiving treatment at our Medical Facility in Charleston. It was instant puppy love. Her mom called immediately to Noah's Arks Rescue wanting to inquire about fostering to adopt Carly. The rest is just like a beautiful love story. She is continuing her heartworm treatment. Her eye is healing beautifully. She one of the sweetest pups.
Carly, who's new name, is "JUNE" is now home. She is safe, loved and already very spoiled. She has a new big brother who has become her sidekick. Porter and June are inseparable. June is now able to enjoy ALL the LOVE and adventure this world has to offer.
Learn about our other amazing animals