Riley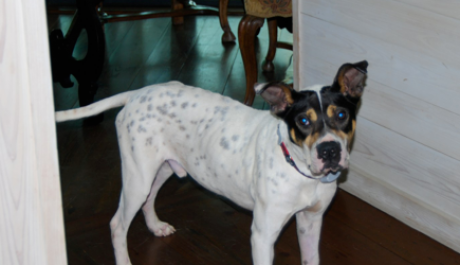 These pictures are the reasons why we do what we do.
Every animal has a right to life, no matter what the cost.
This is Riley today and Maggie another rescue.
Below is a picture of Riley that would have been put down if we did not step in. This is a sweet dog that was terribly abused by his owners. Not one mean bone in his body.
Noahs Arks is always being asked to help with medical needs for animals that would be euthanized if they did not receive treatment for various injuries or illnesses. Even when the bank is empty, we still go into our own pockets to help. So many more animals could be saved if we had the funding. Please, help us help them.
Learn about our other amazing animals