SUSANNA, VIOLET & SAWYER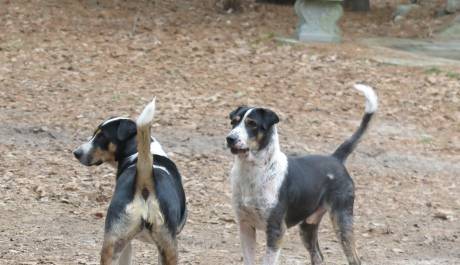 SAWYER, SUSANNA & VIOLET love life at Maranatha Farm! They are Available for Adoption.
These siblings have come so far! They have overcome extreme mange. They have learned to be social and trust humans. They play with other dogs. They are all too sweet. They are very gentle and incredibly loving.
Susanna is the ring leader. She is most playful and keeps everyone in line. Violet is the lover. She is most affectionate. She wants to be by your side at all times. Sawyer is the shyest, but once he gains your trust. He's a sweet boy who will make an incredible companion.
You may go and meet these amazing pups at Maranatha Farm in Ridgeland, SC. They are simply magnificent animals who will make even more magnificent furever soul mates. If you think your home and family would be right for one of these siblings, please, fill out our Adoption Application online to be considered.
Learn about our other amazing animals