Trixie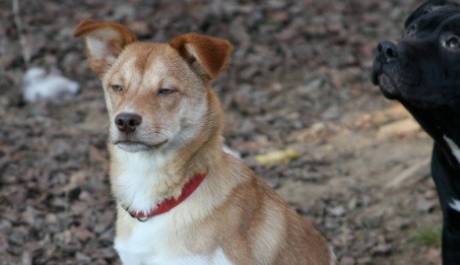 This sweet, adorable beagle/ shepherd mix was brought to the Chatooga County animal Control with a broken femur. We do not know how this happened because she doesn't have any other injuries that would indicate she had been hit by a car. She was was scheduled to be picked up by another rescue on her last day and they decided they didn't want her. That immediately came with a death wish because that did not give the shelter time to find another rescue. Lucky for her, a friend had seen her in the shelter the same time this happened and called us and we immediately said we would take her. We knew what was going to happen next if we didn't. All this sweet pup does is wag her tail, even with all the pain she is having, she is a happy little one. We are not quite sure what she is, so we came up with our best guess....beagle/shepherd mix. The one thing we are sure of is that she did not deserve to die because someone did not care enough about her to keep her safe. She is an incredible little dog that will make someone a very special member of the family.
October 30, 2009
Trixie has had her surgery and is doing great. When they went in they did a FHO on a fractured femur. She is a sweetheart and will make someone a beautiful dog. The vet has decided that she is a shepherd / spaniel mix. She is available for adoption once she is well.
November 10, 2009
Trixie is doing great since her surgery. She still has some soreness from doing her rehab but is doing wonderful. She gets along with all of the other animals that she is with and is a sweetheart. She is still on restricted exercise and will be for a while.
Novembver 30, 2009
Trixie is doing wonderful. She is getting around great on her leg. She has to still have rehab but is progressing a lot this week than before.
January 16, 2010
Trixie is doing wonderful as you can see from the new picture of her below. She is now ready for her new forever home. If you are interested, please contact us. She is a sweetheart.
Learn about our other amazing animals