Uno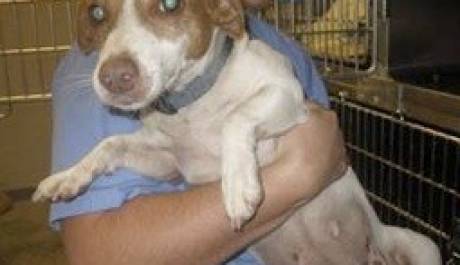 UNO was brought to Greenville County Animal Control and turned over by her owner that wanted her PTS. She is a 3 year old adorable jack russell that is in great health except for the Inguinal Hernia she has that has to be removed. The owner should have never let this sweet dog get in this condition. This is simple surgery when it first happens and becomes very complicated when it goes on for years, which is what has happened to UNO. She will be spayed the same time the surgery is done and will be good as new.
September 18, 2009
She is doing wonderful since her surgery. She has a huge incision but appears to be glad to be rid of the huge mass she had been carrying around for so long. She will be going to a JR rescue to continue her care.
September 24, 2009
This sweet girl had her hernia surgery and is doing great. She has been placed with a local foster that is enjoying her wonderful bouncy spirit. She feels so much better since having her surgery.
Learn about our other amazing animals