Vanna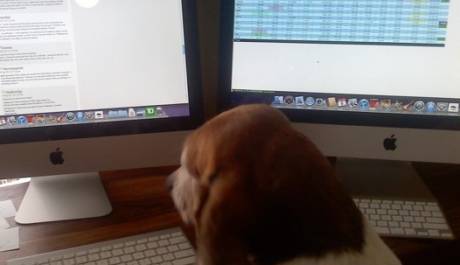 MONTICELLO, GA.....Sweet VANNA is an 8-10 year old beautiful BEAGLE that was abandoned down a dirt road in Georgia. The people that found her said they saw a truck stop in front of an old abandoned house, put VANNA out and drive off. They waited all day to see if they came back to get her but they didn't. Unable to see more than shadows, most of her teeth missing, she wandered down the dirt road with her head hanging about as low as it could go without her just stopping and laying down. They finally called authorities to come and get her. Well, we all know what that means. If the shelters are euthanizing healthy dogs, this wonderful old girl did not stand a chance of surviving. You can't tell by looking at this picture but she is extremely thin. She has layers of skin that are just hanging off her. Her skin is red and raw over half her body from yeast, bacterial infections and Demodex. The itching alone is enough to make you want to die. She has cataracts in both eyes but that is not her main problem. She has dry eye that has caused her to have a layer of green film that covers both eyes. We are hoping to get rid of the film eventually with medication and restore some of her sight. VANNA is part of our GREY MUZZLE Society that will need a peaceful home where she can live out the rest of her life in comfort. We don't know how much longer she has left but we are going to restore her health as best we can so she can get what she deserves, a home where she is cherished for years of SERVICE well done.
VANNA is doing wonderful. Her skin is getting so much better and she is well enough to be spayed. Her eyes have cleared up a lot and no longer have the green film over them. Look how happy she is in the picture below.
December 25, 2011
It is with great sadness, we have to let you know that Daisy aka Vanna crossed over the Rainbow Bridge after her early morning walk. She laid down and went to sleep and gently passed. She did not appear to be in any discomfort.
Here is a picture her Guardians shared with me of her reading her morning papers. She was a wonderful dog that will be terribly missed.
Learn about our other amazing animals