BELLA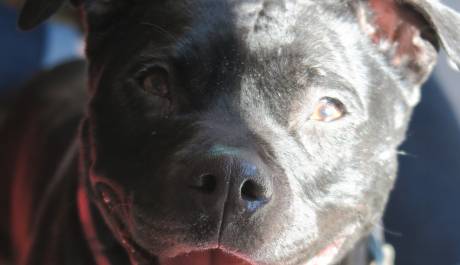 Bella is looking for her forever family.
Bella is a three-year-old female terrier mix. She is housebroken, knows all of her basic obedience commands. Most of all, Bella is one of the most affectionate girls you've ever met! She loves to cuddle on your lap and gives great dog kisses.
Bella loves to play ball in the yard and will run alongside a bike using a springer bicycle jogger.
Bella will do best in either a single dog household or with a very mellow dog.
Learn about our other amazing animals