Macy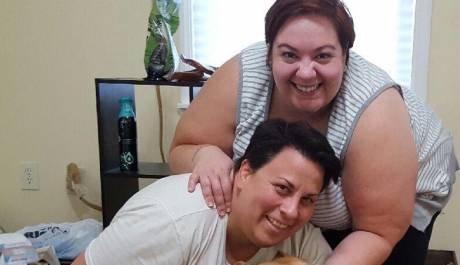 MACY has Found her Forever Home.
Sweet Macy who's life was filled with some of the worst torture, and abuse you shouldn't even be able to imagine has finally found safety and unconditional lasting LOVE. Macy is one of the most affectionate Pitbull's you will ever meet. She gives the BEST hugs. Even through all she's been through, she only wants to be with you ALL the time.
Last year we sent Macy to NC for continued training and socializing. In the time Macy was there, she learned that other animals are okay to be around in a safe and controlled environment. It was there Macy's new Mom's saw her, read her story and knew immediately she was the pup for their family.
Macy is now a Jersey Girl. She is happy and very much spoiled. Her new Mom's LOVE her so much. Macy is one Pitbull who will show and teach you how loving and forgiving her breed truly is. We couldn't be happier for this special pup. Many new adventures await her.
Learn about our other amazing animals