Mya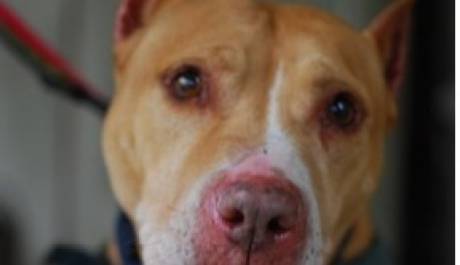 Our sweetest girl MYA is loving Life. She enjoys the warm Low Country air, rolling around in the hay and chasing her soccer ball. She's very mild mannered with a loving disposition. She can be a little timid at times, but she's the best nuzzler & snuggle buddy on the planet.
She is still looking for her forever family. MYA is good with other larger, well-balanced, male dogs. She does not do well with smaller dogs and cats, so they could not share the same home with her. She would do best as the only pet in someones home and with someone who enjoys a less active dog. A family with pit-bull experience would be great for her.
Believe in MYA, she is one amazing girl.
Learn about our other amazing animals