REMMY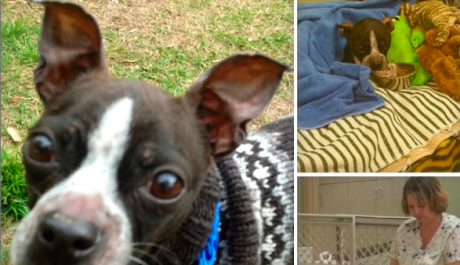 It is with incredible sadness that we have to let everyone know that our precious Remmy has crossed over the Rainbow Bridge. Just when we thought, we were making progress, he declined and became so weak that we could not get him back. We were making plans to get him to CVRC when he crashed. He was surrounded by people that loved and adored him. I think his Heart and Soul were so full of love that he could finally let go and soar over the Rainbow Bridge with his new beautiful Angel Wings.
The last two weeks we have all been focused on showing Remmy as much love as possible. He was always surrounded by people that loved him. He was allowed to spend time with everyone. It seemed to be working. We were getting the best results we had seen over the last four months. The problem was that he had gotten so thin, and his body was not producing what he needed to survive. Our supplementation gave him what he needed for that moment but eventually his body would have to take over.
As hard as it is to not have this amazing little fighter in our arms, he will forever be in our Hearts and Souls. He gave us far more love and strength than we could have ever given him. He is our Hero. The fact he lived this long and endured so much pain and suffering in his short Lifetime is a testament to his will to live and his strength. Remmy always had a smile on his face, a kiss for everyone and the best tail wag. As sad as we are, we will forever be thankful for having Remmy in our Lives. He taught us more about unconditional love than any dog we have ever had.
When you look up tonight, look for the brightest Star. That will be Remmy shining bright with his beautiful Angel Wings. He is no longer suffering and is perfect in every way. Thanks for being part of his Journey to find Love. Remmy is finally Home.
Learn about our other amazing animals