Smiley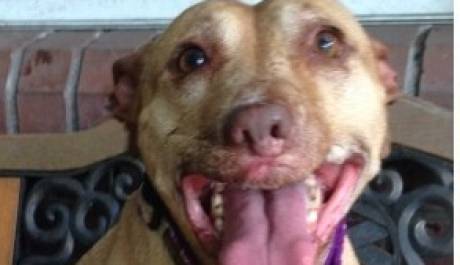 Sweet and always smiling MILEY is still looking for her forever home. She is one incredible girl who has shown that through all the tragedy in her past life, that she is still man's best friend. She is just looking for her special someone.
MILEY is the sweetest of sweet. She greets you with her tail wagging and burrows her muzzle in your chest for a sweet hug. And kisses, she never runs out! She loves her jolly balls, to go on walks and to play in the sunshine.
She does need a home with an experienced Pit Bull owner and she should be the only dog, but as MILEY approaches almost 9 years old, she has LOTS of joyous life. She's truly inspiring and amazing.
Believe in MILEY.
Learn about our other amazing animals