Smiley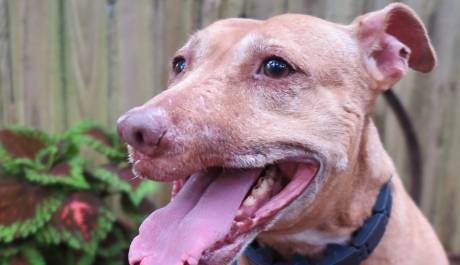 Smiley MILEY is still looking for her forever home.
MILEY is such an incredible girl. She's playful, sweet, affectionate, and she is LOTS of fun! She loves to walk, play with jolly balls and go for car rides. She is a happy pup who's tail is always wagging. Her favorite pastime is to give you sweet kisses.
She's forgiven all those who have seemingly hurt her, and she loves all people. She's a thankful pit bull who has put her past behind her, and she lives for her future.
Miley should be the only dog in the home, but she is capable of being in the presence of other dogs, as long as she has a strong handler who will understand her unfortunate special needs.
Learn about our other amazing animals