DAPPLE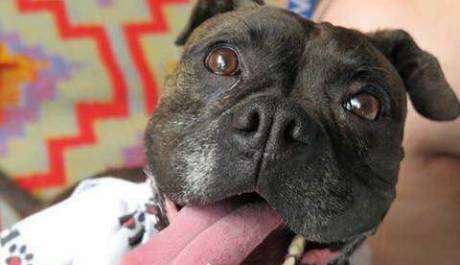 DAPPLE has crossed over Rainbow Bridge.
It is incredible sadness we must let everyone know Dapple has lost her battle with Cancer. Dapple was making HUGE progress. She had finished up her Chemotherapy. Her Family was Celebrating as she didn't have to be seen again for two months for a recheck with her oncologist. Dapple was happy. She was traveling, loving life with her family and her big brother Bentley.

But, when her two-month check-up came Dapple's cancer had spread deeply to her chest. It had come back with a vengeance. We began a new course of cancer medication in hopes it would destroy it. Her Cancer was too aggressive and it was winning. We stopped all Chemo. Early yesterday morning Dapple's tumor in her chest ruptured. She passed away in the loving arms of her Forever Family.

"If only she could have had more time with us," is what her Forever Dad said. Dapple was loved incredibly by her Forever Family. She enjoyed being spoiled by sleeping in the bed every night and taking many road trips. She was a happy girl, surrounded by all the luxuries any dog could imagine. Her family is devastated, But, they cherish every moment with Dapple.

Dapple's affectionate Spirit will carry on. Her sweet smile will never be forgotten. She is now able to run free. She is no longer in pain. Tonight when you look up at the stars, look for the brightest one. Think of sweet Dapple. She will be watching over us, keeping us safe.
Learn about our other amazing animals