HOLLY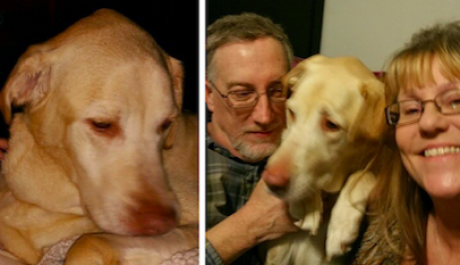 It is with an unending sadness that I have to let everyone know that our beloved Holly has crossed over the Rainbow Bridge. In my heart, I just knew we could pull her out of this. We had done it so many times before that I hoped and prayed with all my heart that Holly would be one of the lucky ones. I knew she was going into multi-organ failure, but there was still hope. Her kidneys were the next to go after her liver, and the final blow came when her lungs began to fail. I spoke to her ER Vet and then spoke to several Specialists, and processed everything they had said. I could have given her maybe one more day by clearing the fluid out of her lungs, but I knew then, I could not save her. No amount of money or Specialist was going to save her. My heart ached for this beautiful dog and her Family. It was an ache that went all through my body. I spoke to her amazing Family and explained everything. Holly was starting to suffer, and that was something I could not allow. Unconditional Love means knowing when to say good-bye. Holly's time had come. She had given all she had, and Heaven needed another Angel.
We got her out of her Oxygen Chamber and placed her in the arms of the Family that loved her as much as we did. She crossed over peacefully in the loving arms of her Family.
We still do not have a clue what caused our sweet Angel to go into Liver Failure. She was too weak and sick for us to do a liver biopsy and that does not always give you answers. Everything possible was done for Holly to support her organs while she fought with all her might. In the end, whatever she had was bigger than all of us.
Holly is now free and can run and play just like she used to. When you look up tonight, look for a cluster of stars that are shining brightly around one big star. That will be Holly telling all the pups that went before her how she had found unconditional Love just like they had. She will forever hold a Special place in our Hearts. Holly has her Golden Angel Wings and is now able to look after all of us.
Learn about our other amazing animals