MAISY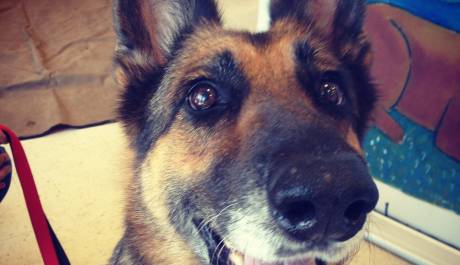 MAISY is healthy and is loving her new life! She's very energetic and loves to have fun! She is so sweet and chasing tennis balls is her #1 past time! She does not have one mean bone in her body. She is so very loving and she has the most heartfelt eyes. She is PURE LOVE. You would never know by playing with MAISY she is 10 years old, she has so much life left! She is NO QUITTER, she's a survivor! She is also very well behaved and adheres to commands with grace and ease, just as her breed represents so proudly. She loves all people and animals.
She does receive chemotherapy, but she likes to ride in the car and she takes her treatments like a champ. We cover pre-existing medical conditions. She would love a household with someone who can play with her, then just enjoy her being lazy to gain lots of affections and you MUST have a good arm to throw her tennis ball!
She is vaccinated, spayed, house and crate trained, micro chipped and heart worm negative. We require an application, home check and adoption fee.
MAISY is in a safe place with us until we have found her forever home. We are located in the Hilton Head area, SC.
Please if you are interested in adopting MAISY, fill out our application, online.
Learn about our other amazing animals