MAISY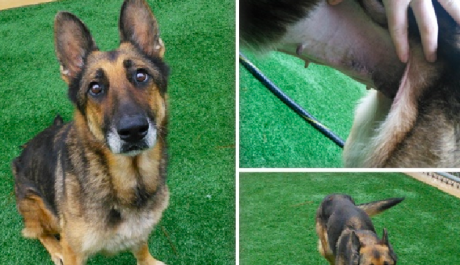 Sweet Maisy has had her tumor removed and is slowly regaining her weight back. The tumor was sent off for a biopsy and the results are carcinoma. She is being treated by our Oncologist in Charleston because of the size of the tumor. Maisy's bloodwork is still not as good as we would like for it to be but is improving. She is already showing signs of late stage heartworm disease which we are going to have to address once she is well enough. We have Specialist that will be determining what will be the SAFEST protocol that will give her the best possible outcome. As everyone knows, we take Heartworm prevention and any procedures to rid the body of the worms very seriously. It is not one protocol for all dogs with us. Each protocol is designed for that individual animal and his health at that time. We leave this determination to the Specialist we hire to oversee the animals medical needs.
Maisy is still running around with a smile on her face, a tennis ball in her mouth and a twinkle in her eye. She is by far one of the happiest dogs we have ever had. She knows she was saved and is enjoying every minute of her good fortune. We are hoping our sweet girl will be ready to go to a new home in about a month. Her heartworm and tumor protocol will determine when she can leave.
Thanks for caring about our dear girl and sharing her story of survival with a smilie on her face.
Learn about our other amazing animals