MAISY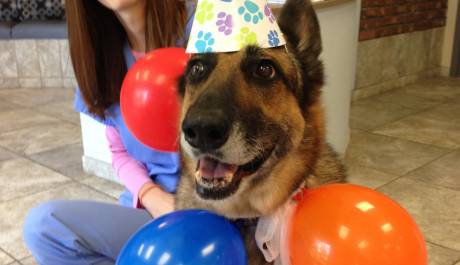 Who beat cancer?? This girl!! This girl!! Sweet MAISY had her LAST chemo treatment today, and she is feeling as great as she looks!! She'll be chasing tennis balls, happily for the rest of her long lived days!
A huge thank you from MAISY to all of you who have helped her through this incredible journey. ❤️ She is one very special girl who's new forever Momma & Poppa are going to be so excited!!
Happy Day for MAISY!!!
Learn about our other amazing animals