OTTO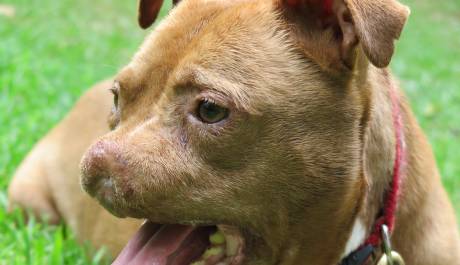 Our sweet boy OTTO is LOVING life.
Otto has come so far in the last year. He is one of the HAPPIEST pit bulls you will ever meet. From his horrific past to now, he's a changed pup who continues to overcome all the obstacles he is given.
Otto's home in the NAR Family is filled with love, snuggles, daily walks, playful yard time and plenty of sunshine slumbers. He has made many new friends lately. Otto's favorite pastime is squirrel watching. He LOVES his daily dose stinky thinker treats as his does his obedience training.
Otto is always improving in the presence of other dogs. Otto is still working through some of his quirks. But, we can't blame him. His past is one we cannot forget. Our ultimate goal for Otto is happiness without stress. We can guarantee you this much. Otto is defiantly spoiled pup who is very much loved.
Learn about our other amazing animals