Bentley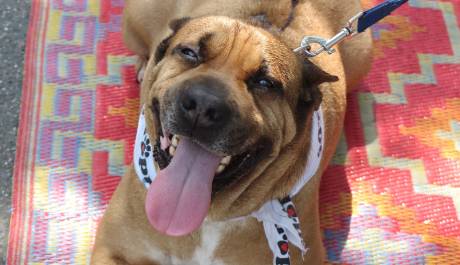 BENTLEY is looking for his forever home.
Bentley is the sweetest boy. He's been with us for a while. Sometimes getting through a dog quirks or triggers all while figuring them out takes time. This is our ultimate goal for Bentley. To make sure he is set up for success with his new forever family.
Bentley is laid back, easy going pup. He is dog-friendly with submissive dogs who are the same size or smaller than him. He does not do well with high energy dogs or intact males. He likes to play. He LOVES to walk and run. Children should be older and more mature. He likes his toys to be his own, and he doesn't like to share. Toys and bones should be kept for kennel time or alone time in the warm sunshine. Bentley is obedient. He walks great on a leash.
Bentley's favorite pastime is to cuddle by your feet. He such a love bug. Bentley is a loving, gentle soul who will make an incredible life companion. If you think your home and family would be right for this special boy, please, fill out our Adoption Application online to be considered.
Thanks for caring and making his Journey to Survive And Thrive.
Learn about our other amazing animals