Dogs are not our whole life but they make our lives whole.
- Roger Caras
WHO WE ARE
Noah's Arks Rescue is a 501c3 not for profit organization that supplies emergency medical, surgical and rehabilitation to abused animals. We are not a shelter. Our wish and lifelong hope is that our Society becomes educated in the ethical treatment of all animals and to stop the senseless killing of animals that have been tortured and abused.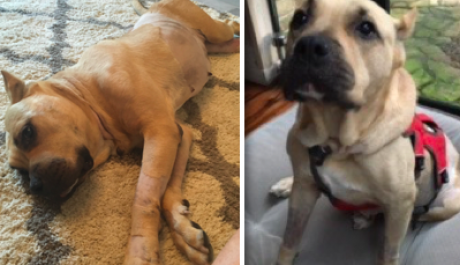 Meet MOLLY
Sweet Molly has done well since her surgery. She still has to have more surgery but cannot until she has recovered from the first one. She still has lots of swelling from the Mammary Mass removals. Since she is such a large dog, this is going to take some time. Her staples will be removed in one week. At that time, she will have another Cardiology…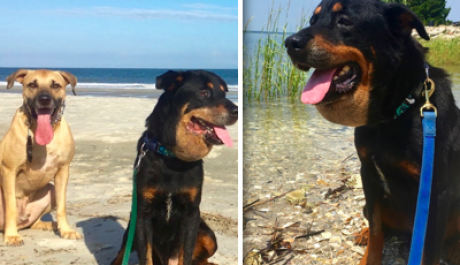 Meet OLIVER
We got the final results back on Oliver and unfortunately it is not good. We knew he had a nasty cancer from the original biopsy, but we didn't realize just how aggressive it was going to be even after the main source of the tumor was removed. When Oliver went back to see Dr. Rissetto, his Oncologist she confirmed that the swelling in his neck are his lymph nodes…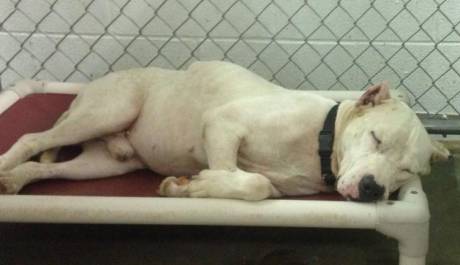 Meet TRIPP
BENNETTSVILLE, SC....We were contacted as a last ditch effort to save a beautiful American Bulldog that no one wanted and was scheduled to be put to sleep. Animal Control of Marlboro County was called out to a home to pick up two abused dogs in June. When they arrived, they found another dog that no one had noticed originally. They looked in an abandoned car…
Shelter Challenge
It's time for everyone to PLEASE, pick up your iPad, Computer, Cell Phone or whatever you use and click on the link below to VOTE for us every day until the contest ends. If everyone voted, we could win this contest. Do it for all the Abused Animals out there that need us.
In need of a four legged friend ?
Consider one of our Angels and be showered with unconditional love.

No one could make a greater mistake than he who did nothing because he could only do a little.
- Edmund Burke
Get to know and love them
The greatness of a nation and its moral progress can be judged by the way its animals are treated.
- Gandhi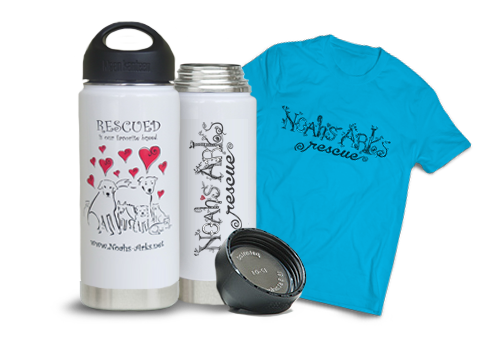 Own this cool Thermos or T-Shirt!
All of the profits go toward saving abused animals. Enjoy your beverage of choice with a warm heart and a smile on your face.
Subscribe to our Updates
Click the "Subscribe" button below to receive the latest updates and news regarding Noah's Arks Rescue.
Subscribe to our Updates
Jennifer and her Gang!
Front Row: Gracie Lou, Riley, Maggie & Hannah
Back Row: Jasper, Sammy & Daisy