BOONE / HOOCH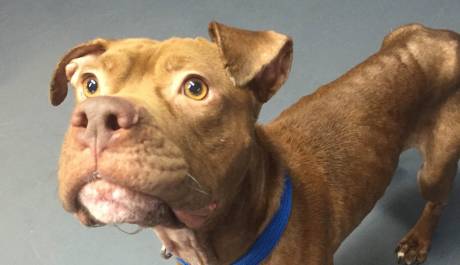 Sweet BOONE is a two-year-old Pitbull Mix that was picked up by Cumberland County Animal Control. He was picked up as a stray that was seen barely able to walk down a road. He was completely skin and bones with a huge gaping hole in his hip.
Boone is now transforming into a very dapper young pup. His personality reminds me much of Java. He loves everyone! His spirit is contagious. All he wants to do is play, chase jolly balls and steal your affections. He is dog-friendly too!
BOONE is looking for his forever home. He's a special boy who deserves nothing but new adventures and LOTS of love. He will do well with an active family, someone with bully breed experience and patience. He is great with children. He is a very happy go lucky boy who just needs a place to call his own.
If you think your home and family would be right for this fabulous boy, please, fill out our Adoption Application online to be considered.
Learn about our other amazing animals