EMMA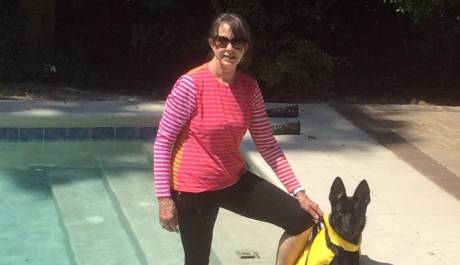 EMMA has become her own energizer bunny! She is on the move and ready to go! She is still looking for her forever home.
Emma is presently living with our trainer. In just a short time, we have discovered how mobile and how incredibly smart Emma truly is. Nothing slows her down! Emma scoots wherever she needs or wants to go. She has a harness to help her walk. She will bark when she needs to go to the bathroom. She has minimal messes. Emma is determined to become completely house broken. She is also learning to swim by wearing a doggie life jacket. She is one spectacular puppy!! She will inspire you!
Emma is dog-friendly. She LOVES every person she meets. She will do amazing in a home where she can be challenged and not treated as a special needs pup.
Adopt EMMA! She's truly a miracle pup who will make a wonderful addition to any family!
Learn about our other amazing animals