EMMA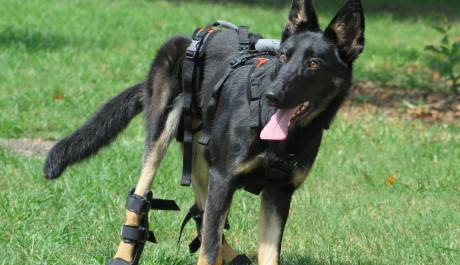 Sweet EMMA is looking for her forever family.
EMMA continues to make progress with strengthening her legs with each new day. She continues her physical therapy by wearing a stacked bootie. Making both her back legs the same length. She also does PT in Eddie's Wheel's (her cart). Emma will not give up until she succeeds completely with walking. She is simply inspirational. We all need her commitment. She has NO idea she is special needs.
EMMA is the sweetest girl. She is crate trained and dog-friendly. She LOVES everyone she meets. She does need a committed owner who will continue her physical therapy by pushing her and maintaining her strength. Her doctor says she truly believes it is only a matter of time before Emma is functioning all on her own, just as any normal dog.
Emma has her whole life ahead of her. New adventures to conquer. She will make an incredible life companion.
Learn about our other amazing animals