Dogs are not our whole life but they make our lives whole.
- Roger Caras
WHO WE ARE
Noah's Arks Rescue is a 501c3 not for profit organization that supplies emergency medical, surgical and rehabilitation to abused animals. We are not a shelter. Our wish and lifelong hope is that our Society becomes educated in the ethical treatment of all animals and to stop the senseless killing of animals that have been tortured and abused.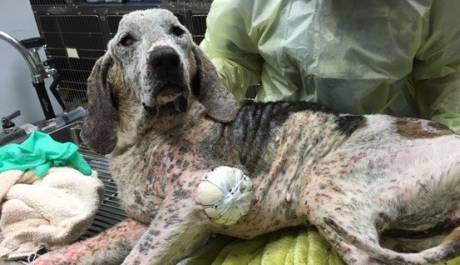 Meet SCARLETT
Our Dear Scarlet has taken a turn for the worst and had to be taken to CVRC in Charleston South Carolina. The infection in her Decubitus Ulcers has gotten worse, and the one elbow that hadn't opened up yet has declared itself and is now open. On top of the ulcers, we are dealing with a terrible case of Demodex and secondary infections. Things can turn bad…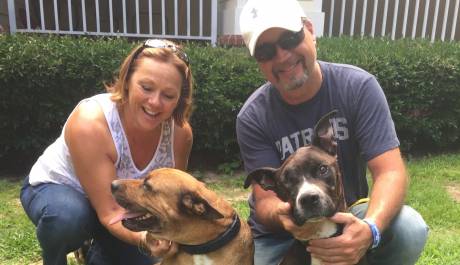 Meet PIBBLE
Sweet PIBBLE has found his Forever Home. We knew it would be an instant love affair for Pibble and his new Forever Family. He's the sweetest boy, who despite his injuries, he stills LOVES every person he meets. Pibble is improving with each new day. His confidence is building. He's learning sign commands. He enjoys being in the company of other animals. There…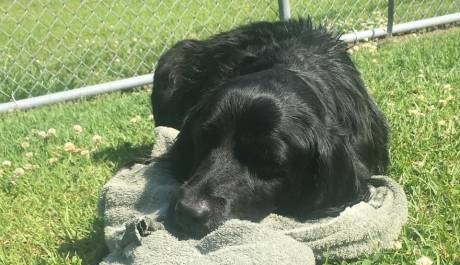 Meet MISSY
JACKSONVILLE, NC.....An urgent plea went around for a beautiful 7-year-old Flat-Coat Retriever that was going to be PTS if no one stepped up for her. All throughout the day, I kept getting the same request. I saw the same pictures everyone else saw and knew someone was going to step up for this wonderful dog. No matter what her issues were, she was an older…
Shelter Challenge
It's time for everyone to PLEASE, pick up your iPad, Computer, Cell Phone or whatever you use and click on the link below to VOTE for us every day until the contest ends. If everyone voted, we could win this contest. Do it for all the Abused Animals out there that need us.
In need of a four legged friend ?
Consider one of our Angels and be showered with unconditional love.

No one could make a greater mistake than he who did nothing because he could only do a little.
- Edmund Burke
Get to know and love them
The greatness of a nation and its moral progress can be judged by the way its animals are treated.
- Gandhi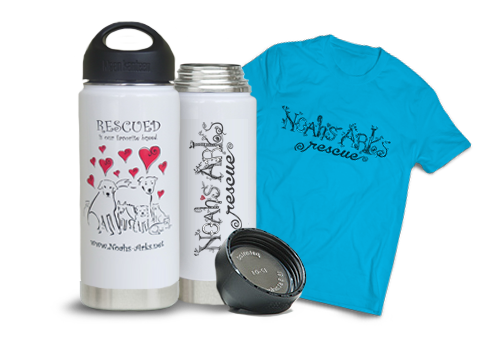 Own this cool Thermos or T-Shirt!
All of the profits go toward saving abused animals. Enjoy your beverage of choice with a warm heart and a smile on your face.
Subscribe to our Updates
Click the "Subscribe" button below to receive the latest updates and news regarding Noah's Arks Rescue.
Subscribe to our Updates
Jennifer and her Gang!
Front Row: Gracie Lou, Riley, Maggie & Hannah
Back Row: Jasper, Sammy & Daisy