Dogs are not our whole life but they make our lives whole.
- Roger Caras
WHO WE ARE
Noah's Arks Rescue is a 501c3 not for profit organization that supplies emergency medical, surgical and rehabilitation to abused animals. We are not a shelter. Our wish and lifelong hope is that our Society becomes educated in the ethical treatment of all animals and to stop the senseless killing of animals that have been tortured and abused.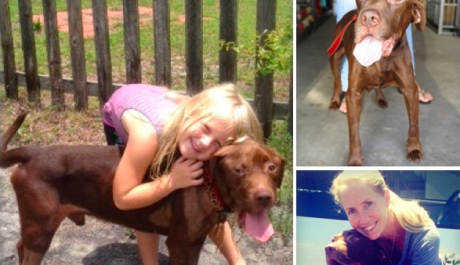 Meet HERSHEY
It is with incredible sadness that we have to let everyone know that sweet Hershey has crossed over the Rainbow Bridge. The last three months were wonderful for him. We knew we couldn't cure the cancer. We wanted him to be finally free of the massive tumor on his face and neck and to know unconditional love. We accomplished both, and he showed…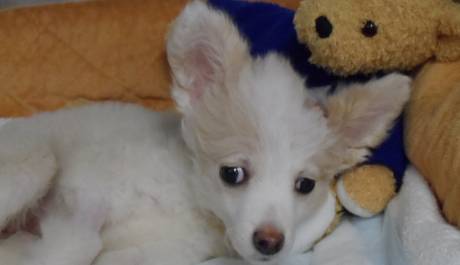 Meet LAMB CHOP
Sweet lamb Chop is doing amazingly. Every day she seems to improve a little bit more. Her head and body is not shaking nearly as much as it was. As you can see from the video we posted on her main web page, she is almost walking with the help of Dr. King. She is way ahead of where we thought she would be. We are all expecting her to take off…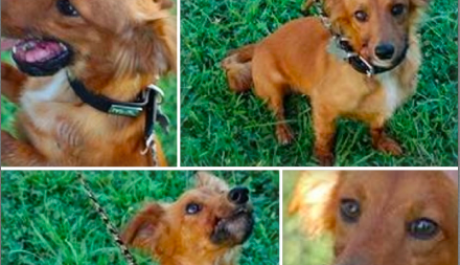 Meet MOZART
Sweet Mozart is an adorable ten-month-old Dachshund / Chihuahua Mix that has been abused and neglected since she was a baby. Mozart's foster family contacted us with a very long story about a pup that was born in her home from a dog her rescue had saved that was pregnant. Three puppies were born all healthy and happy, and all three were adopted at 12 weeks…
Shelter Challenge
It's time for everyone to PLEASE, pick up your iPad, Computer, Cell Phone or whatever you use and click on the link below to VOTE for us today. If everyone voted, we could win this contest. $5,000. is a lot of money when it comes to saving animals and we are the only rescue that I know of that supplies the kind of Surgical / Medical care that we do. Do it for all the Abused Animals out there that need us.
In need of a four legged friend ?
Consider one of our Angels and be showered with unconditional love.

No one could make a greater mistake than he who did nothing because he could only do a little.
- Edmund Burke
Get to know and love them
The greatness of a nation and its moral progress can be judged by the way its animals are treated.
- Gandhi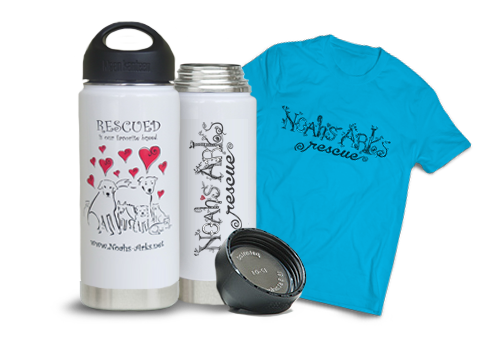 Own this cool Thermos or T-Shirt!
All of the profits go toward saving abused animals. Enjoy your beverage of choice with a warm heart and a smile on your face.
Subscribe to our Updates
Click the "Subscribe" button below to receive the latest updates and news regarding Noah's Arks Rescue.
Subscribe to our Updates
Jennifer and her Gang!
Front Row: Gracie Lou, Riley, Maggie & Hannah
Back Row: Jasper, Sammy & Daisy