Dogs are not our whole life but they make our lives whole.
- Roger Caras
WHO WE ARE
Noah's Arks Rescue is a 501c3 not for profit organization that supplies emergency medical, surgical and rehabilitation to abused animals. We are not a shelter. Our wish and lifelong hope is that our Society becomes educated in the ethical treatment of all animals and to stop the senseless killing of animals that have been tortured and abused.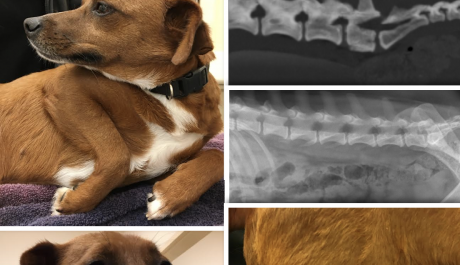 Meet CLARA BELLE
CLARA BELLE is out of surgery and doing Well. Her procedure was done late yesterday by Dr. Bob Bergman. He had to clean up a lot of scar tissue that had formed. He was able to fuse L7 with S1. The alignment was off a small amount because of the scar tissue but should heal without any problems. Clara Belle was up walking around this morning without…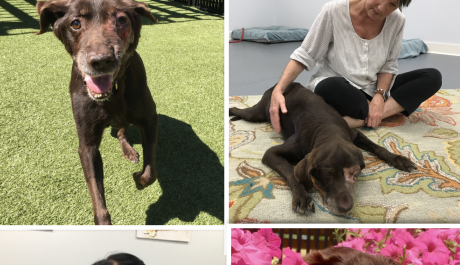 Meet DELILAH (CHOCOLATE LAB)
Beautiful DELILAH has crossed over the Rainbow Bridge. Our sweet girl loved Life and everyone in it. She knew she was Home with us and never wanted to be any place other than right with us. Over the last month, she started to drop weight and was losing a little bit of her giddy-up in her step. She still would interact with everyone but began to sleep…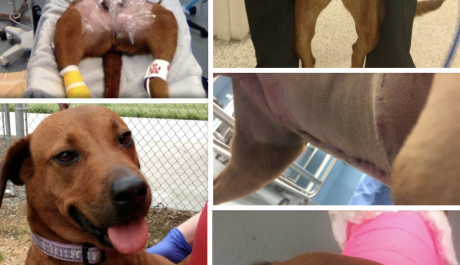 Meet THELMA
DEKALB, GA......Sweet Thelma is a 5-year-old Terrier Mix that was picked up as a stray in Dekalb County, GA with another dog. They were picked up in February, and the other dog was adopted, but sweet Thelma was not because of her condition. She was very lethargic when she arrived, emaciated and had mammary gland tumors. The Shelter loved Thelma and did everything…
Shelter Challenge
It's time for everyone to PLEASE, pick up your iPad, Computer, Cell Phone or whatever you use and click on the link below to VOTE for us every day until the contest ends. If everyone voted, we could win this contest. Do it for all the Abused Animals out there that need us.
In need of a four legged friend ?
Consider one of our Angels and be showered with unconditional love.

No one could make a greater mistake than he who did nothing because he could only do a little.
- Edmund Burke
Get to know and love them
The greatness of a nation and its moral progress can be judged by the way its animals are treated.
- Gandhi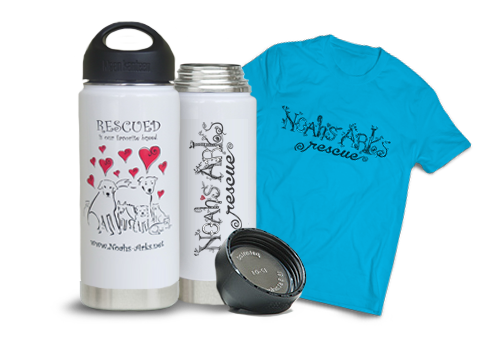 Own this cool Thermos or T-Shirt!
All of the profits go toward saving abused animals. Enjoy your beverage of choice with a warm heart and a smile on your face.
Subscribe to our Updates
Click the "Subscribe" button below to receive the latest updates and news regarding Noah's Arks Rescue.
Subscribe to our Updates
Jennifer and her Gang!
Front Row: Gracie Lou, Riley, Maggie & Hannah
Back Row: Jasper, Sammy & Daisy