Dogs are not our whole life but they make our lives whole.
- Roger Caras
WHO WE ARE
Noah's Arks Rescue is a 501c3 not for profit organization that supplies emergency medical, surgical and rehabilitation to abused animals. We are not a shelter. Our wish and lifelong hope is that our Society becomes educated in the ethical treatment of all animals and to stop the senseless killing of animals that have been tortured and abused.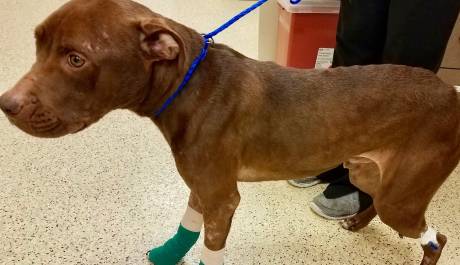 Meet BRIGGS (BROWN PITBULL)
We want to Wish everyone a Happy Thanksgiving. Noah's Arks Rescue would not be here today if it weren't for your kindness and generosity. It takes a Village to save Abused Animals, and we are so Grateful you are part of our Village of Loving, Caring Individuals. Sweet Brigg's is starting to realize his Life of Torment is OVER. We have some…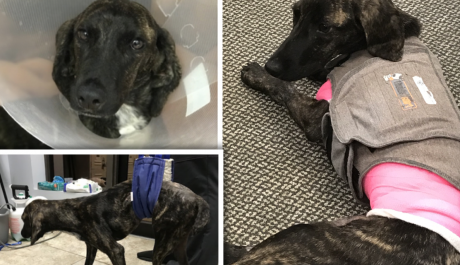 Meet MERCY (MINI PLOTT HOUND)
ANDERSON, SC.....We help Animal Control a lot in that area. It seems like it has been one hit by car after another and no one is stepping up to help these innocent pups. We had just helped William from Anderson when we got the call begging for help with a tiny brindle Hound Mix named Mercy. This six-month-old puppy looked like she had been run over instead of…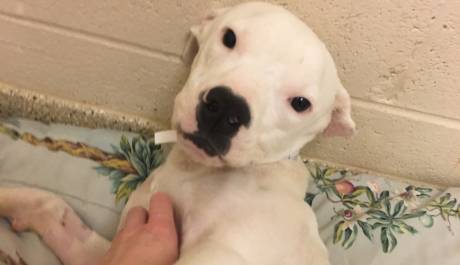 Meet ARCHER (WHITE PITBULL)
Sweet Archer is on the mend but has a long way to go. He has been in the ER Hospital in Matthews, NC recovering from his surgery. As infected as his body was, removing the infected leg still took a major toll on him. He was glad to have the leg off, but his body had to recover from all of the blood loss and parasites that he was loaded with. A lot of people…
In need of a four legged friend ?
Consider one of our Angels and be showered with unconditional love.

No one could make a greater mistake than he who did nothing because he could only do a little.
- Edmund Burke
Get to know and love them
The greatness of a nation and its moral progress can be judged by the way its animals are treated.
- Gandhi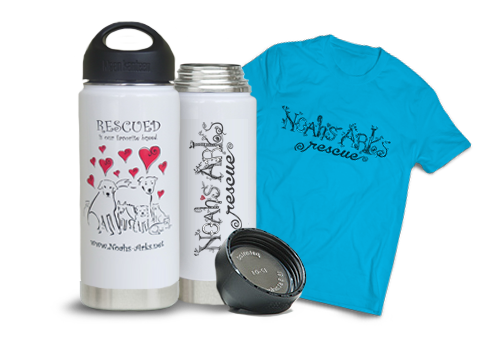 Own this cool Thermos or T-Shirt!
All of the profits go toward saving abused animals. Enjoy your beverage of choice with a warm heart and a smile on your face.
Subscribe to our Updates
Click the "Subscribe" button below to receive the latest updates and news regarding Noah's Arks Rescue.
Subscribe to our Updates
Jennifer and her Gang!
Front Row: Gracie Lou, Riley, Maggie & Hannah
Back Row: Jasper, Sammy & Daisy