Dogs are not our whole life but they make our lives whole.
- Roger Caras
WHO WE ARE
Noah's Arks Rescue is a 501c3 not for profit organization that supplies emergency medical, surgical and rehabilitation to abused animals. We are not a shelter. Our wish and lifelong hope is that our Society becomes educated in the ethical treatment of all animals and to stop the senseless killing of animals that have been tortured and abused.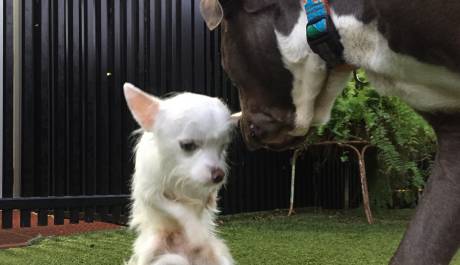 Meet ANGEL (WESTIE MIX)
I am happy to report that sweet Angel is out of the hospital and back with us. Dr. Quigley determined that his head either built up a lot of pressure from the large volume of fluid and formed a tiny hole where the fluid could get out or when he was rolling around, he rolled over something that could have weakened an area that allowed the fluid to drain. If he had a…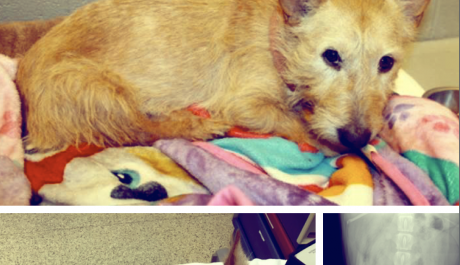 Meet PEPE (CAIRN TERRIER MIX)
STATESVILLE, NC.....Sweet Pepe is a 6-year-old Cairn Terrier Mix that was surrendered to Animal Control by his Owners. He had been hit by a car a week before and had not received medical care. This sweet pup was in unbelievable pain. He had a fractured femur, multiple pelvis fractures, and fractured pubic bone. I am all too familiar with this kind of breaks…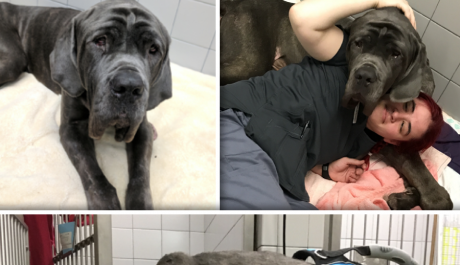 Meet WINSTON (MASTIFF)
Our sweet big goofy boy is finally getting with the program and starting to walk with assistance from one person. Charleston Veterinary Referral Center has done a fabulous job with his Rehab Program. We started out with one week of Rehab and then opted for two weeks to give him the best possible chance. Unfortunately, Winston was so weak from loss of muscle mass and…
In need of a four legged friend ?
Consider one of our Angels and be showered with unconditional love.

No one could make a greater mistake than he who did nothing because he could only do a little.
- Edmund Burke
Get to know and love them
The greatness of a nation and its moral progress can be judged by the way its animals are treated.
- Gandhi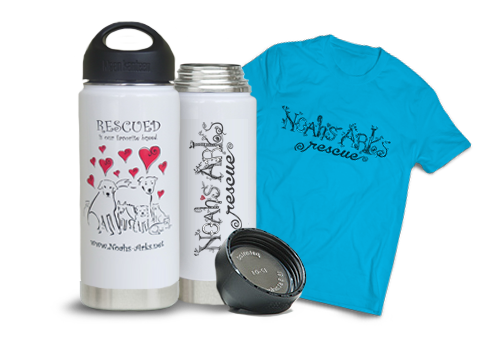 Own this cool Thermos or T-Shirt!
All of the profits go toward saving abused animals. Enjoy your beverage of choice with a warm heart and a smile on your face.
Subscribe to our Updates
Click the "Subscribe" button below to receive the latest updates and news regarding Noah's Arks Rescue.
Subscribe to our Updates
Jennifer and her Gang!
Front Row: Gracie Lou, Riley, Maggie & Hannah
Back Row: Jasper, Sammy & Daisy