Belle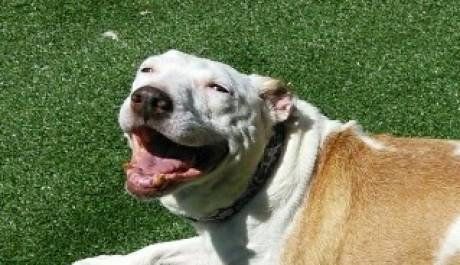 BELLE is still looking for her forever family. She is a senior pittie who is always smiling and waiting to give you sweet kisses. She is getting older, but she still loves all the warm sunshine and soft grass beneath her feet.
BELLE needs a home where she can curl up on a cozy couch and snuggle up with you love all day long. She's not overly active; her hips aren't the best, but she's still a ray of sunshine who is longing for her perfect family.
BELLE should be the only dog in the home, but being the only pup has its privileges. BELLE is a survivor, she's the true definition of Pitbull and how loving, forgiving and truly sweet she will always be. Her willingness to survive only to have love is simply infectious.
Learn about our other amazing animals