Belle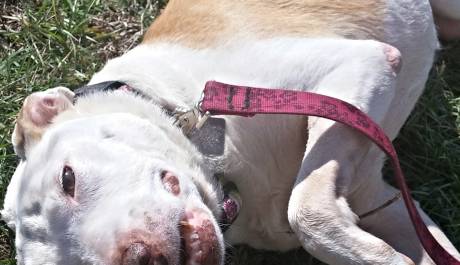 Our sweet Sunshine Belle, who brightens even your darkest day, is loving her life with her foster family. We have decided that Belle should stay with our trainer and her sweet family. She is surrounded by constant love, and the sweetest children.
Belle has had such a hard life. She is getting older. Her hips aren't working as well as they once were. This doesn't affect her though. She is always happy, and she is always eager to give you all the sweet kisses you will take.
Belle loves the sunshine, belly rubs and constant affection. She sleeps with the cutest little girl each night and spends her days at your feet, looking up at you smiling.
Learn about our other amazing animals