Belle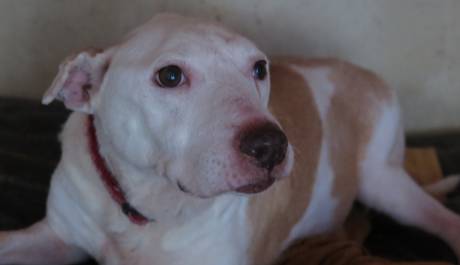 Sweet BELLE loves her life at Maranatha Farm.
Our senior girl is happy as she can be. Belle receives so much LOVE from Karen and her Maranatha Family. We couldn't be more thankful to have Belle being taken such great care of on a daily basis. Belle has an indoor and outdoor space where she can enjoy interaction(s) with the other dogs or stay bundled up inside.
We've had Belle a long time. She is in a wonderful place. She is happy and always smiling. Belle is an incredible girl who is looking for a family to call her own. If you think your home and family would be right for this senior pup, please, fill out our Adoption Application online to be considered.
Learn about our other amazing animals