Belle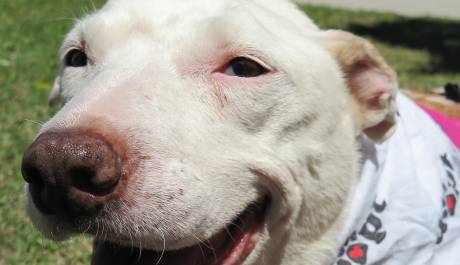 Our Sweet Ray of Sunshine, Belle, has found her Forever Home.
It seems this most amazing girl had to wait too long for her Forever Family, but once she found it, it is defiantly the life she's been waiting for. Belle has many NAR Alumni playmates! She has PIXIE and HUNTER, along with Athena, her best-spotted sidekick!
Belle still fights her battle everyday. She's an older girl who's never been able to end her struggles with Cancer. She takes meds daily. BUT, now finally she has a Momma, who LOVES her so much. She is well-taken care of and she is HAPPY.
We adore our Ray of Sunshine. She's always smiling, and she's always giving away more kisses than anyone knows what to do with. She's a super special girl who is finally HOME.
Learn about our other amazing animals