JOSEY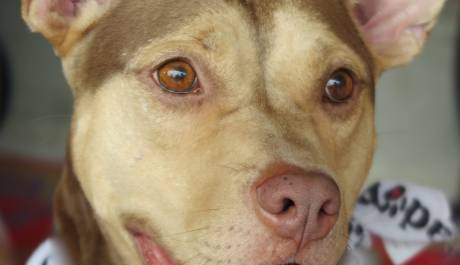 JOSEY is ready for her FOREVER HOME.
Josey is a special girl. She is high energy and needs a strong handler. She'd love a companion who would run with her and keep her busy! She's an active young girl who needs a home with an active lifestyle.

Josey once had a TOW CHAIN embedded in her neck. For the first three years of her life, she lived at the end of this TOW CHAIN in hopes of finding freedom and love. We envision she chased everything she could while being retrained on this chain. Therefore, Josey's instinct is to chase. However, with a strong handler she can be controlled. She is very obedient. She is eager to please. Josey is a thankful girl who longs to be loved.
Josey should be the only dog in the home. But, this just means she gets to be completely spoiled. She's an incredible girl who has endured a lot of trauma and abuse. She's overcome all that. She is healthy and happy. She is looking for her perfect forever family.
Learn about our other amazing animals