Primetime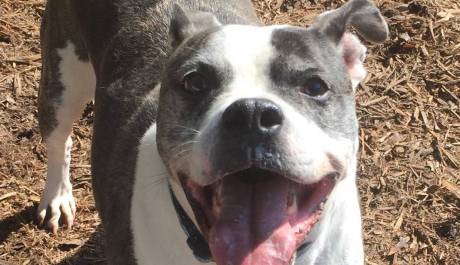 PRIMETIME is looking for his forever home.
Primetime is an older boy. We've had him a little while. He seems to be on the hunt for that extra special someone. He can be a little uncertain with new people. But with patience and strong obedience Primetime is a most loyal & loving pup.
He is very strong with his obedience training, and he will listen extremely well when made to his job. He is also dog-friendly and very playful when given the opportunity. Primetime would do well in a home that is low key and laid back. He would love a yard to play and run.
Primetime needs is a chance at a forever home. He's a sweet boy who gives the best kisses, and his smile is infectious.
Learn about our other amazing animals