Primetime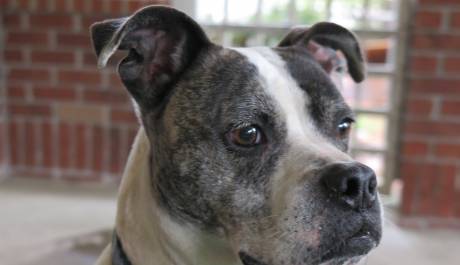 Primetime is an extremely obedient dog.
He enjoys the company of female dogs who are well mannered. He is happy to sit on the couch with you as long as he also gets to play with his jolly ball in the yard. He prefers people he knows to strangers. Primetime is housebroken; crate trained and he walks nicely on a leash.
He will make a great addition to a family that does not have children. He does prefer females to males.
Learn about our other amazing animals