Primetime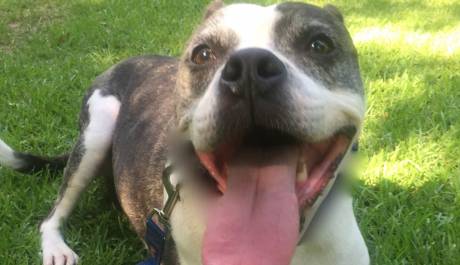 PRIMETIME is fast approaching almost seven years old. He's have been with Noah's Ark's Rescue almost all of his life. He was rescued as a puppy, after being hit by a car.
Unfortunately, he hasn't always been the best socially. However, is continuing to learn people are trustworthy and safe.
Primetime is looking for his forever home. He is dog-friendly. He is incredibly loyal, loving, super obedient. He also gives the best kisses on the planet. Primetime does better with women. He likes a more mellow low-key household.
He deserves nothing but forever love in a home with his own family. He will need patience, but he's completely worth it.
Learn about our other amazing animals