Mack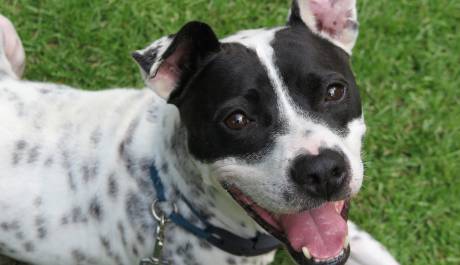 MACK is a special boy looking for his forever home.
Mack was dragged by a truck. Therefore, his trust with humans can take a little more patience. Once this is established he is the most amazing spotted pup, you'll ever meet! He's fun, obedient and loving.
Mack can't help his insecurities, as we all have them. He's such an outstanding dog. He loves his walks. He likes to be given baths. He catches jolly balls. He's dog friendly. He should be in a home that is more mature to understand his quirks. But, guaranteed he's an awesome companion who just needs a chance at forever love.
Learn about our other amazing animals