Mack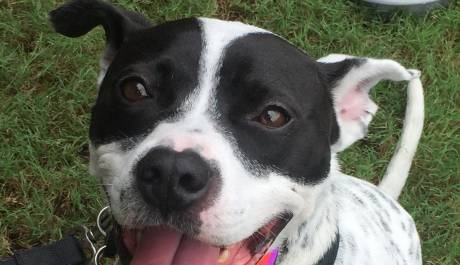 MACK is looking for his Forever Family.
Mack has made great accomplishments in his new found trust in people. He has been working diligently with our Trainer on his obedience and ability to have confidence in people.
Recently, we took Mack to a Festival in Savannah. He did remarkably well considering the vast amount of people and unnatural setting he was put in. He is now able to be walked by numerous new people. He also takes treats from strangers while practicing his obedience.
Mack is a GOOFY boy who LOVES to run and PLAY! He's still very young with much life left! He is dog-friendly with submissive pups who are his size or smaller. Mack will need a strong handler, but with training and patience, Mack will make an incredible companion.
There is something truly special about Mack. He has always touched our hearts. If you think your home and family would be right for this special boy, please, fill out our Adoption Application online to be considered.
Learn about our other amazing animals