Mack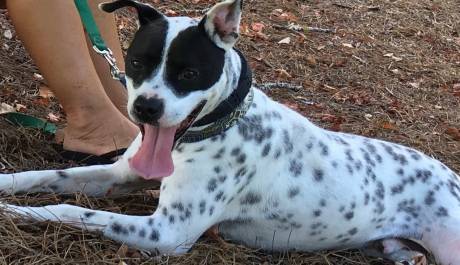 MACK loves his SUMMER time FUN!
Mack is looking for his Forever Home. He's a fun loving boy who enjoys being outside. He's an active pup who will do well an owner who will help keep him busy and continue his obedience.
Mack was Dragged by a Truck. His trust issues with people take a little time. But, he is worth the wait. He just needs a little patience to understand what all he has gone through. Mack would prefer a home that doesn't have a lot of company, but one that is filled with many adventures. Mack is very obedient. He's a super smart pup who is so much FUN!! Mack does get along with other dogs who are his size and less dominant.
Mack deserves a family to call his own. If you feel, you are right for this amazing boy. Please fill out our Adoption Application online to be considered.
Learn about our other amazing animals