Mack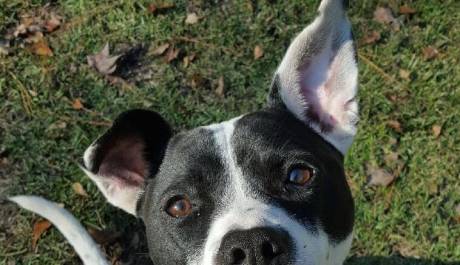 MACK is Ready To Be ADOPTED!
Mr. Mack has been working through his Socializing Skills through diligent training. He has been working closely with our trainer in NC. Mack is an Obedient boy who is very active and LOTS of Fun!
Mack is dog-friendly. He is better with other dogs than he is numerous new people. Mack does well with people once he's gained your trust. Through obedience and patience, his love will last a life time.
Mack was dragged by a truck. We can't much blame him for his insecurities with trusting humans. Mack is such a fun loving boy, despite his abuse. He will make an incredible life companion.
There is something truly special about Mack. He has always touched our hearts. If you think your home and family would be right for this special boy, please, fill out our Adoption Application online to be considered.
Learn about our other amazing animals