Mack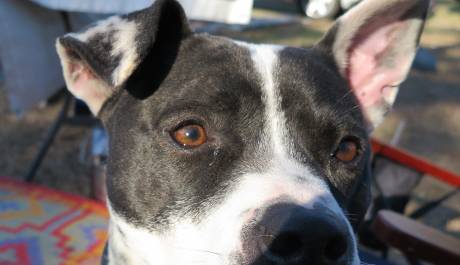 MACK is searching for his forever family.
Mack is a great boy who is very active and likes to have fun! He's rather silly too, and he enjoys being outside walking, running, playing or basking in the sunshine.
Mack is super obedient and likes to show off his obedience with style and grace. Mack will always need time to bond with any new person, but with a good routine and strong patience, Mack will become trusting and very loyal.
Because of Mack's traumatic start to life, he cannot be blamed for his lack of trust in people. However, with the perfect family, Mack will be an amazing addition and LOTS of fun to have around!
Learn about our other amazing animals