Mack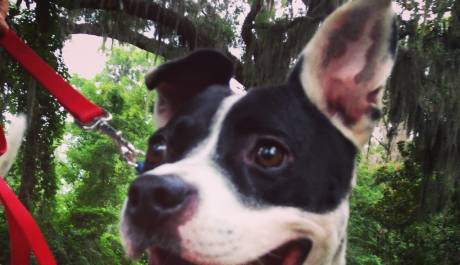 MACK is mischievous so much FUN! He is curious, silly, and he loves, LOVES to be outside being inquisitive about the great big world around him.
He needs someone who loves the outdoors and someone who an active lifestyle. He would make a great running partner or fishing buddy. He can be a little untrusting of strangers, therefore, does need someone who has patience with teaching him the world he is so inquisitive by is also a world that is trusting too.
MACK'S character is just as unique as his looks. He is truly one of a kind and is looking for his very special, one of a kind, forever family.
If you are interested in adopting MACK, please fill out our Adoption Application on our website.
Learn about our other amazing animals