ROXIE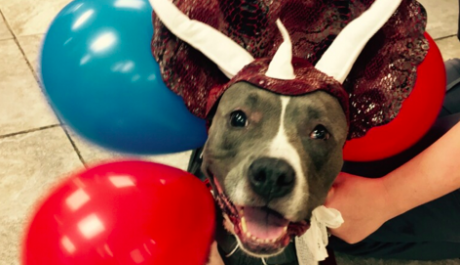 ROXIE Update......I am so happy to report that sweet Roxie has finished all of her Chemotherapy and is doing amazingly. It is so hard for us to believe that Roxie was going to be put sleep when we took over her care. She had so much energy and felt like a puppy. Removing the large mass was not an easy surgery to perform. We overcame obstacle after obstacle, but we kept on moving forward in her care. To say we are happy for this wonderful dog and her Guardian is an understatement. We feel like we gave Roxie her Life back. She was up to the task of living, and we were up to the task of saving her Life.
Whenever you start to question whether these animals deserve a chance, well, think of Roxie, Cosette, Bubbles and Bimka. Some didn't live as long as we wanted but what they did do was love the Life we gave them. They have each been loved and cared for and have been HAPPY. The got to be a dog and to enjoy all the things dogs love.
There is so much cancer in animals these days. I wish I had a cure and could stop it. Until it is figured out, we will keep helping all the ones we can and focusing on the abused animals we think deserve their chance at a better Life. Thanks for helping us with sweet Roxie and believing in us.
Learn about our other amazing animals