ROMAN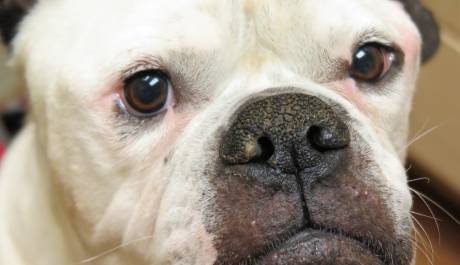 ROMAN is feeling FABULOUS and looking for his forever home!

Roman is continuing his chemotherapy, but this isn't slowing him down! He is kicking his cancer's butt with each new day! Roman has so much spirit; it should be bottled up and shared with the world. He will make you smile from ear to ear by his pure happiness and somewhat goofy self.

He is the HAPPIEST boy. He LOVES to run and play. He is dog-friendly. He would adore a home with a yard or a beach to run along. He is obedient. Roman aims to please. He is a strong dog. He will need someone who will continue his obedience training.

You can see a sparkle in Roman's eyes. There is a sweetness to his soul. He will embrace and fill you with his love. We will continue his Chemotherapy and cover his medical during this process. He's an outstanding boy, looking for his forever home.
He will make an incredible life companion.
Learn about our other amazing animals