ROMAN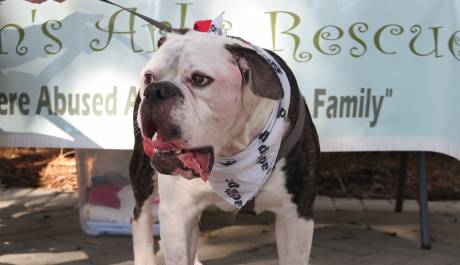 ROMAN is READY to be ADOPTED!

As you can see from the pictures, Sweet Roman has healed beautifully from his Radiation Treatment. He is the happiest boy on the planet! Recently neutered. He is feeling better and better with each new day! With all his medical procedures behind him, he is ready to conquer many new adventures. Roman has so much Spirit and a Will to live, it's contagious!

He's LOVES every person he meets, large and small. He's dog-friendly. He's playful. He loves to RUN! He's obedient. He knows "sit", "down" and "paw". He's crate trained. The time you get to spend with Roman engulfs your Soul. He's pretty spectacular in so many ways.

Roman would love a yard, a place to run and playmate. He's a comical pup who will bring you much joy and love into your life. He has NO idea he is battling cancer. Currently, he does take medications. We will help with these through the completion of his cancer treatments. He is seen at CVRC, in Charleston, SC for his check ups with his Oncologist. We also take him to these appointments.

ROMAN is simply amazing. He is a loving, gentle soul who will make an incredible life companion. If you think your home and Family would be right for this special boy, please, fill out our Adoption Application online to be considered. Thanks for caring and making his Journey to Survive And Thrive.
Learn about our other amazing animals